AGRICULTURE MARKETING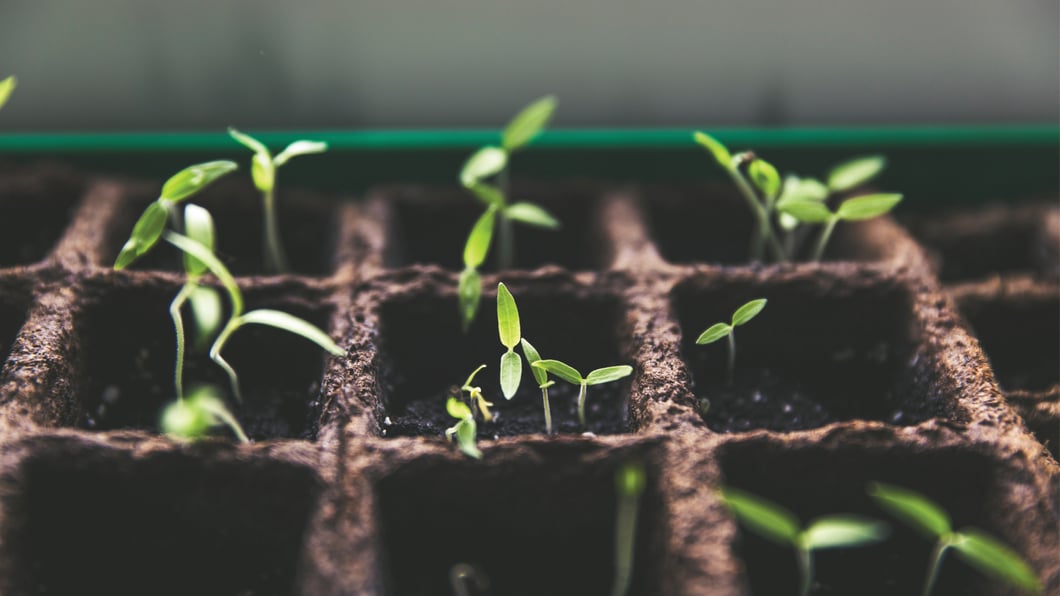 LŪM Studio recognizes, understands, and values the agriculture industry. This industry provides strong, long-term economic importance not only to our home state of Wyoming but also to the United States and the world. Agriculture in the US ebbs and flows based on a wide variety of economic and social factors that our country faces, creating an environment that is constantly shifting. With our knowledge and experience within the agriculture industry, we provide strategic marketing and communications services to help reach critical audiences on both sides of the Business-to-Consumer and Business-to-Business markets.
Learn more about the services we provide our Agriculture clients:
Branding & Design
Back in the day, the word "brand" had a more tangible meaning. Ranchers and farmers would heat up a brand with their logo and apply it briefly to the tough rear of the livestock to indicate which farm it belonged to. Similarly, branding your farm identifies products coming from your efforts.
Now, branding is used for much more than simple product identification. Think about the familiar names and packaging that accompanies many products in the supermarket. Whether it be a John Deere tractor and its verdant shade of green, or Del Monte vibrant stickers, chances are you know about the quality of the product and have a clear image in mind as to where it comes from.
Branding is more than a logo.
There is more to creating a brand than a carefully designed visual presence. It is who you are and what you stand for as a business. Effective agricultural branding includes your production standards, your personal life, your mission, vision as well as your involvement in your community. All these items impact customer attitudes. This is your brand.
Your brand takes the sum of who you are and feeds it to consumers – your look and design in combination with these attributes. Consumers gravitate towards familiarity, and through continued contact with your brand, people get to know you and your products.
For example, if the central focus of your mission is to offer hormone-free organic products and invest in sustainability, you communicate that message through your branding. Not only are you informing the public about your mission, but you are also telling consumers how and why you are different than the competition.
Benefits of Branding.
Once you take the time to cultivate your branding, you have set yourself apart from your competitors. This allows you to avoid price wars and competition on volume versus cost alone. Your value is now tied to consumer preference, instead of just its function. Customers loyal to specific brands invest three to four times as much money on food as those purchasing based on price. If that is not enough, 95% of Gen Xers, 94% of Baby Boomers and 90% of Millennials are most loyal to food and beverage retailers, selecting them based on product brand. (ICSC)

Communications
The UN World Urbanization Prospects estimates that by the year 2050, "more than two-thirds of the world will live in urban areas." If this trend towards an increasingly urbanized world continues, what's the effect for those who work in the agriculture industry? A growing body of research supports the notion that there is a disconnect between agricultural producers and consumers, a disconnect that's sure to worsen unless the industry responds to these population changes. So, what's the key to connection?
Communication.
Agricultural communication is becoming increasingly important as more people choose to live in the cities. These metropolitan areas influence the markets, policies, regulations, and ultimately success of many of those in the industry. They are also the industry's target audience. In order to prove the value of agricultural goods, producers need to successfully tell the story of how those goods came to be. Consumers who have never stepped foot on a ranch or farm need to understand the labor, resources, and effort required to produce that gallon of milk or that pair of wool socks.
Our team at LŪM works with those in the agriculture industry to identify their key messaging, tell the story of how that food or fiber became processed to purchase, and convey it's true value to the final consumer. Through the use of digital, print, video, or social media our specialists can help you reconnect urban residents with the important work of those in the agriculture industry.

Content Creation & Management
You have likely heard many things about content creation. Content is King. Content is obsolete. Content is essential. Content isn't worth your time. Content, content, content. We're here to set the record straight: content is and should be an integral part of your marketing strategy.
Think of the information that you hold and what will set you apart from other agriculture businesses like yours. What do the successful operations look like? You have likely heard about the successes of these businesses and their techniques from their website, news, social media, or publications. A great content program can work in your favor just like it has for other businesses because this is the information you can control. You will be able to share as much or as little as you'd like through a content program to inform your target audiences of the services you can provide and why they should choose you over your competition. Additionally, you have an opportunity to set yourself as an expert in the industry by sharing with tips, tricks, and tools of the trade. Providing these types of valuable resources will open the doors to a wider audience and help you to increase business because people see you as a trusted brand.
While we understand the value of a content creation and management program, we also understand that you may not have the time to implement this important marketing tool. Our team of experts can not only write and handle the management of your content, but we can provide suggestions on where your publishing focus should be to get your information in front of the right people.
---

Marketing Metrics
Proof of how your business is reaching the masses has never been easier with so many tools offering analytics on their products. Businesses are constantly bombarded by market reports, industry reports, and more in an effort to help you succeed. But, in the massive agriculture industry, knowing which metrics are the most important can be overwhelming. While many outside resources obtain great information, your own data will tell you the most.
From your website to social media to e-newsletters, agriculture marketing metrics will give you an idea of how your marketing efforts are faring with your target audience. Understanding the reach and engagement with your audience will only strengthen your strategy and allow you to adjust as you continue to reach your marketing goals. We are of the belief that it's in both our clients' and our best interest to clearly and regularly provide marketing metric information, so everyone is clear about how our services are performing. Reach out to any member of our team today to build your marketing strategy and see the proof of our efforts on your behalf.
Paid Media
The list of benefits from a strong and vibrant agricultural industry is endless. It's a driver of innovation and technology, a source of our food supply and massive part of our economy among other things. Building awareness, educating, and creating loyal consumers is an important component of marketing and advertising can support these efforts in agriculture. Regardless of if you're trying to reach the front-end producer or the backend product consumer, there is a place for advertising in agriculture industries.
Advertising in agriculture should take a multifaceted approach because there are varying audiences within the industry. You could be speaking to the farmer growing the crops, or you could be speaking to the scientist building the machines, or to the individual purchasing product to stock their grocery stores. A mixed approach of traditional and digital advertising efforts is key.
Advertising allows you to share your story, provide value, promote your goods or service and secure sales. Below are several different types of advertising methods that could be used within agriculture advertising:
Direct Mail: Post Cards, Pamphlets or Flyers
E-mail Marketing: E-newsletters
Print Advertisements: Industry Specific Magazines and Publications
Tradeshows and Industry Conferences
Digital Advertising: Digital Ad Placement, Social Media, and App Based Advertisements
Farmers Markets and Other Events
As with any industry, having a solid idea of your marketing strategy and deep understanding of your audience and who you're trying to reach will provide more opportunity for success in advertising.
Photography & Videography
Photos and videos have become an important way to capture a business and highlight what makes them stand out from the crowd. Consumer's expectations have changed, they want to see visuals of business, what it values, and what makes it a good purchase. Using photos and videos are important tools to highlight your business. From snapping your own photos to hiring a videographer, there are so many ways to incorporate photography and videography into your marketing strategy.
Photography has a way of telling a story by capturing special moments. Whether it's the sun rising over the hills as you get ready to start a day's work or to capture the funny moment with your farm animals, bring your phone or camera along with you to take snapshots of your brand. Your customers love to see how your business runs, the "behind-the-scenes" moments might seem mundane, but they are a great way to capture the hard work and dedication of your business.
Videos can give a true sense of a brand and are a great way to build marketing content that excites viewers. From time lapses of picking a good harvest to professional interviews discussing your business practices, video has a way of making people stop and watch. Capture those viewers and turn them into proud consumers by highlighting what is great about your business.
↓Public Speaking Got You Down? Click the Photo for SIMPLE Tips!↓
Social Media
Agriculture has been an important aspect of society for thousands of years. In an industry with that much history, it is easy to track the growth and innovation in the industry. Being a part of 21st century agriculture, businesses need to include the use of social media in their business strategy.
Social media is a great tool for people in the field of agriculture to build connections. Growing relationships with fellow farmers, ranchers, and members of ag business on social media means collective experiences and business rapport can be shared far and wide and new techniques and resources of the trade can come from all areas of the globe.
In addition to connecting with others, social media helps you reach your consumers. From simple behind-the-scenes photos of your business to interviews about how your farm operates, using social media brings a field of open communication and personal connection to your consumers. Social media allows to you engage with your community, which is vital in modern agriculture.
Along with engaging your consumers, you also want to ensure your community grows through brand awareness. Using social media is a great way to highlight your business, what you stand for, and what makes your brand. Through social posts, photos, and videos you will be able to reach new interested consumers and build upon your business's success.
There are many reasons to add social media to your business strategy: the connection, community engagement, and brand awareness opportunities are incredible resources for your agriculture business to innovate in the 21st century.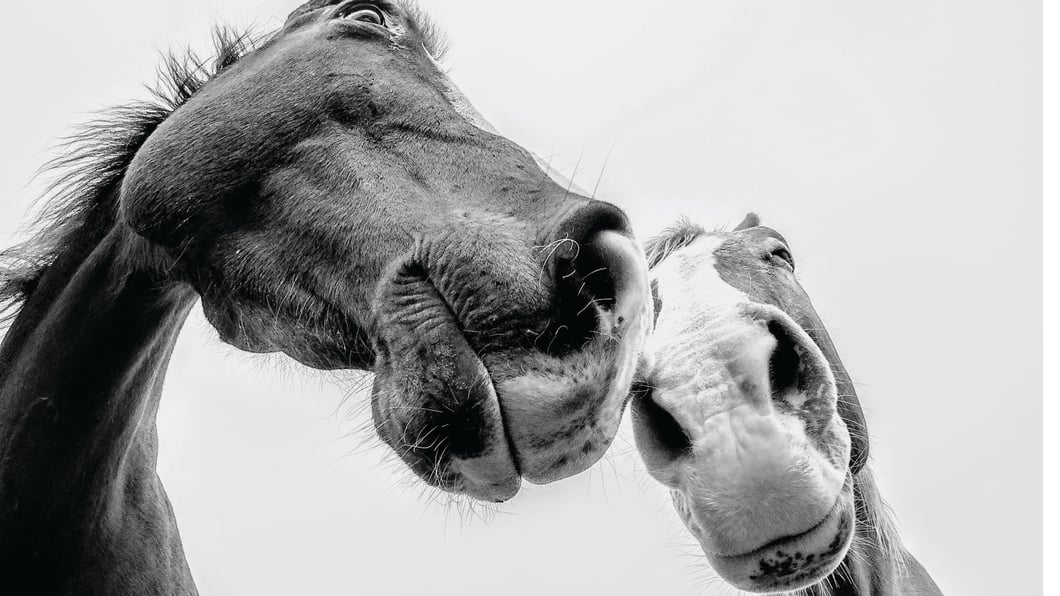 Strategy
Delivering food to the world is one of the most critical responsibilities ever. At LŪM we value what farmers, ranchers, and agriculture-based businesses provide to our communities and experiences. The agriculture industry has a host of challenges to overcome like its fast-paced nature, ever-evolving new trends, and content and message saturation that is often riddled with inaccurate or inflated details. As a business in this industry, it's critical to set find ways to stand out and get your message into the right ears, eyes and hearts. You should do this by planning and implementing a strategic marketing program(s) that develop and distribute communications regularly and effectively with your audiences that connect with them and incite action.
Creating a strategy for your agriculture-based business or event can start by asking a few questions:
What do you need to happen? Ultimately and ideally, what are you trying accomplish or make happen? Are you trying to create new business contacts, sell more products or educate a new or existing audience? Are their metrics associated with goals that you can identify as Key Point Indicators (KPIs)? All too often, individuals push forward in their marketing efforts without having a firm understanding of what their efforts should lead to or accomplish. The time, energy and money you expend should be intentional and support this overall goal.
Who is most likely to take this action? Although you may think you know your audience, step back and ensure you're on point and that you haven't overlooked a potential opportunity. After you've solidified this, develop an audience persona including a description of who this audience is and things that they value and interest them. An audience persona will help guide your decision making and keep your target audience top-of-mind.
What will it require to make your audience take this action? Consider what messages your audiences need to hear to take your desired action. How will they be motivated? Keep your messages true and accurate, and let the points that will connect with your audience rise to the top.
How will your audience hear or learn about your message? Now that you understand your audience persona(s), you should have an idea of the types of places they get information such as social media, news sites, printed publications, etc. Start pulling these into a list to get and idea of how you'll distribute your message(s).
How much do you realistically have to spend? Although you may have an idea of how to accomplish your goals, you need to consider if it's realistic with your budget. You can start an work with any budget, but your strategy and effort should consider what is realistically, currently available and prioritize the opportunities with the most potential.
If you're interested in learning more about or getting help in creating a marketing strategy for your agriculture-based business or event, contact us at hello@lumstudio.com.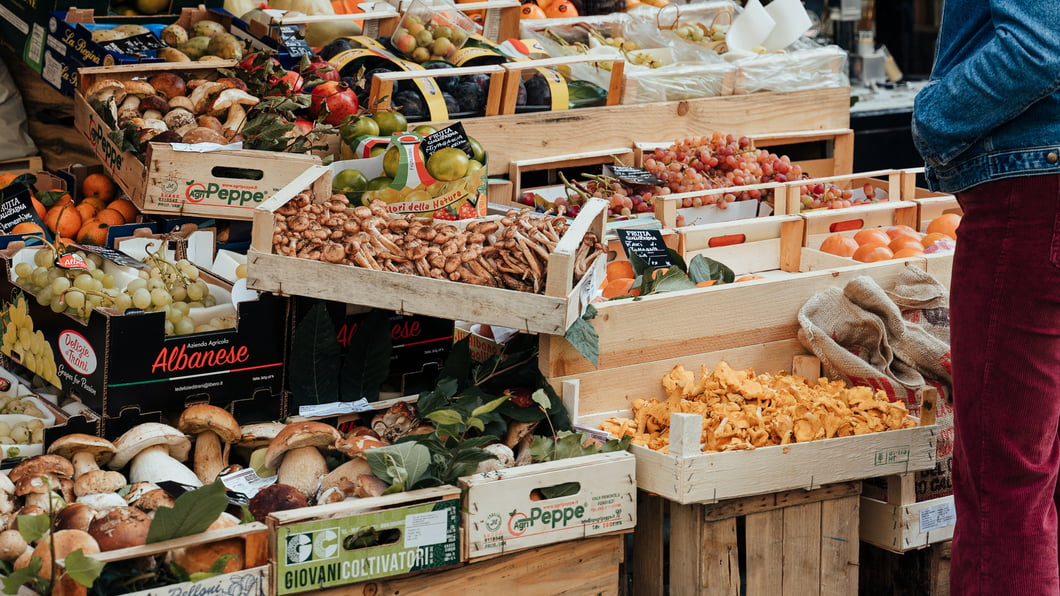 Website & SEO
In Wyoming and the surrounding areas, agriculture is big business. In 2020, farming operations accounted for 29,000,000 acres; and there was an over 2.5 million livestock inventory in the state of Wyoming. In 2018, Wyoming generated around $1.5 billion in agriculture cash receipts. Wyoming knows the importance of agriculture, but do customers outside of Wyoming know this? And how do those customers find out information about valuable agriculture products and resources? This is where SEO and your website come into the picture.
SEO is the practice of increasing the quantity and quality of traffic to your website through organic search engine results. Taking a few key steps to ensure your website is up-to-date will not only help your upcoming customers find all the information they need about your business, but it will also help the all-important search engine rankings.
Updating your website and structuring your content in a logical manner are some quick things you can do to help your website improve in the search engine rankings. Beefing up your SEO results is a great way to have your website viewed by not just your current customers, but customers that have yet to interact with you. Your website should be the hub of all you do. It should also convey your brand in an easy-to-consume way to each person that visits your site.
Keeping your website up-to-date will not only let your target audience know you are relevant and ready to do business, but it works hand-in-hand with SEO to ensure that your business can be found when people are searching for your products. LŪM is fluent in helping you to make these updates and changes to get your business where you need it to be.
Coaching & Training
In an industry that's spanned thousands of years, it's important to keep up with the times and remain relevant. While feeding the world may seem like pretty solid job-security, we know the agriculture industry has had to fight many battles to remain viable in the eyes of consumers.
LŪM Studio has a deep appreciation for our agriculture industry and its importance in our home state of Wyoming and the surrounding regions. Ensuring agriculture-related businesses have the tools and skills to tell their story, in the right way for the right audience is critical.
Despite its' deep historical roots, our modern times mean the agriculture industry has had to alter many facets of their business model and marketing is no different. LŪM provides a variety of coaching and training options to help agriculturists put their best food forward. From public speaking and presentation support to social media and content creation, our agency considers the unique position of the agriculture industry, offering training to help set you apart from the crowd.
Our team truly values the farmers and ranchers that span our wide-open spaces and has the expertise and passion for telling your story.

Public & Media Relations
In Wyoming and the surrounding regions, it's not uncommon for agriculture to make the news. From county and regional events like fairs and livestock sales, to farming and garden expos, there's plenty for the public to know about the agriculture industry. However, that's not always the case in urban environments and agriculture may not be considered a "hot topic" on the surface. However, when you're sustaining an entire country (or in some cases, the world), you're worth knowing about.
Public and media relations is a topic we've visited before, but it's importance in a vital industry that's faced its' share of challenges can't be overstated. When it comes to agriculture marketing, your relationship with the media and key stakeholders is a critical factor in building and maintaining a reputation that will see your business through the ups and downs of the agriculture market.
When thinking of what your agriculture-related business has to offer, be sure you're seeking the right connection. Many local and regional media outlets likely have an agriculture or related reporter to cover that area of news. Reach out and make that personal connection, invite them to see your business in action or event that you're showcasing. Whenever you can show the impact of your business, it's important to do so.
As we've noted before, ensure that relationship is mutually beneficial. If you're asking for coverage or promotion, make it easy. Provide all the information the media or stakeholder needs to know and also ensure you're available to chat further.
---
For more information and resources related to these topics, be sure to check out the following links:
Wyoming State Fair: Insights from a Client
A Marketing Plan?! What Exactly is That?
Let's Get Something Straight...Branding is More than What You See
Maintaining Your Website to Gain Your Audience
Defining Key Marketing Metrics
How Public Relations Impacts Your Business
If you're interested in learning more about or getting help in creating a marketing strategy for your agriculture-based business or event, contact us at hello@lumstudio.com.
Light Up Your Marketing.