TOURISM MARKETING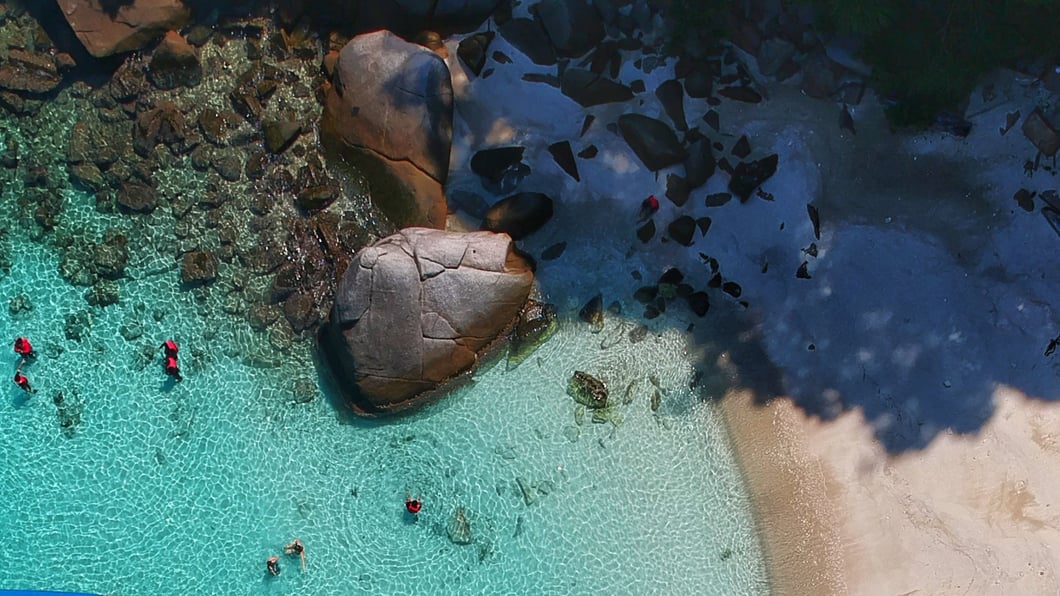 LUM
has deep experience with, and specializes in
,
travel and tourism industries.
From
travel agencies, to tourist
attractions
, to the
ever-competitive
world of
hospitality, our
team
understands the
audiences,
needs
,
and
importance of
branding businesses and organizations which sell and support
experiences
.
Learn more about the services we provide our Tourism clients:
Branding & Design
Branding is the strategy designed to help consumers quickly identify your organization and its services, and to give them a reason to choose you over your competitors. It communicates who you are, what you offer, and why you are different. It is the foundation of all successful marketing and should reflect the wants and desires of your intended demographic. 
  
Tourists will begin flooding the highways and National Parks again this year. However, attitudes and beliefs about tourism in general may have changed during the course of the pandemic. Is your brand positioned to take advantage of this shift?  
  
According to a  October 2022 survey by the Global Business Travel Association, nearly half of travel manager (41%) say they "have seen an increase in employees asking for blended travel, whereby they combine a business trip with a vacation or leisure component. ". How are you communicating to visitors (who may still have plenty of reservations about travel) that your area is safe, healthy, and family friendly? 
 
It's important to make sure that everything a visitor sees, hears, or reads from your agency aligns with the message you are trying to communicate about the value and benefits of spending time in your area. First impressions are everything, and the local tourism office is probably going to be one of the first places a traveler seeks out as they plan their trip. This is the perfect opportunity to connect and compel them to make a stop in your market.  
 
In another survey, Destination Analysts questioned 6,200 travelers for the Montana Office of Tourism and Business Development. Over 50% of the respondents in this survey stated that they want "nature-focused" outdoor trips, but they also indicated that they are "consistently lured by the excitement and approachability of urban destinations". Many people want authentic, natural experiences in combination with the comfort and convenience of modern living.  
  
Does your brand reflect this? Your colors, fonts, and graphics should not only be consistent and command attention, but should tap into these consumer preferences. Your logo should be simple, bold, and recognizable so that the first impression is a lasting one. This will all help to create a powerful identity for your brand; one that is going to resonate with your audience and stick out to them as they consider all their options.  

Communications
At LŪM Studio, we believe strong messaging is the foundation of everything you do with your business. In order to reach your target audience, you need to know how to connect with them. Without developing this area, it will be difficult to let your audience know about your offering and what your company stands for.
Creating a solid communications program begins with understanding who your audience is. What demographics do they fall into? Where do they typically find their information? What services are they seeking? Answering these questions will get you started in creating a plan to convey your messaging that is targeted to your desired audience. Developing messaging themes that can be customized by a communicator to sound like they're his or her words and that fit the need and medium to convey an important idea, key feature, or benefit of the brand and its offerings. LŪM Studio's team of specialists provide content development for digital and print, ensuring messaging is clear and concise across all materials to help you in your tourism marketing.

Content Creation & Management
Content creation and management can be an integral piece of your communications strategy. This is the heartbeat of your efforts; the channels and tools your brand has full control over.
With owned media, you are in charge of the content and delivery of your message. It's where you get to communicate exactly as you want, to your target customer, about their specific needs. More than any other tool, owned media allows you to build relationships, turning prospects into customers, then repeat customers, and finally brand advocates.
LŪM Studio is skilled at developing ideas and creating content for all of your critical materials as well as managing your content on your owned media channels that require ongoing strategy and maintenance. These may include:
Website

Blog or portfolio through a content program

Drip Emails and E-Newsletters

Landing Pages

Digital Lead Generation Tools

Presentations

Promotional & Sales Materials
---

Marketing Metrics
If there is no measurement, proof of success or indicator to adapt, the effort is essentially pointless. This can't be truer for the tourism industry. By integrating these pieces, we can relate communications and marketing efforts back to business goals, and most importantly the bottom line and return on investment (ROI).
Each component of your tourism marketing plan should have a measurable goal attached to it. Using metrics to track the growth, reach, or engagement, you will be able to see the results of your marketing efforts and know immediately what can be improved, expanded, or if your original plan is working as intended. Don't overlook the power of marketing metrics when it comes time to adapt your marketing plan. After all, a goal is no good if it can't be measured.
Paid Media
The tourism market is massive!  According to IBISWorld, tourism sits at number 10 in the ranking of the largest and most powerful industries in the world. Those things should not and cannot be ignored if you are in the travel and tourism sector. With a market that large, it is extremely competitive! Businesses must get creative in their marketing efforts and separate themselves from the rest.  
Learning how to use paid media to leverage your marketing collateral and organic content can help you rise to the top when your potential clients are making purchasing or booking decisions. Below, we've outlined some pointers on paid media for tourism marketing efforts. 
Social Media. Travel is by far one of the most shared topics on the leading social media networks – Facebook, Instagram, TikTok and Twitter! Plus, it's used for research – seeking information on destinations, properties, tours and more! Aside from just being a powerful marketing tool for your organic content, it can be utilized for paid media!  
Google Ads. This platform provides for some of the very best ROI as you're able to create and deliver ads specific to what someone is searching in your industry or display your brands in strategic locations where your audience is looking when they're trying to plan the perfect getaway or experience!  
Digital Advertising. There are a wide variety of platforms to consider when securing additional media buy for your destination or business. People consume an array of information daily from tv, radio and online media sources like newspapers or online journals. Pandora, Hulu and specific ad networks directed at particular audiences are another fantastic form of a media buy opportunity. Video and audio ads are consumed faster and with more intention than print alone.  
When outlining your marketing goals and preparing your strategy, remember to carve room in your budget for paid media. Consider your audience, where they are consuming information and how and spend a little time researching your options. Provide quality content that organically resonates with you potential clients and leverage that with paid media. 
Photography & Videography
Lights, camera, action! Visuals have never been more important, thanks to the rise of the internet and social media. From eye catching website photos to engaging social media videos, good tourism marketing is directly linked to quality visuals.  
Take Instagram for example, this social media platform is completely photo and video based (posts can not be shared without one). Travel is the #1 interest on the platform, with 45% of people using it for travel inspiration. It is important to stand out from the wave of users and brands, by using quality photos and videos to stop users from scrolling past.  
From social media, to your website and print materials, having high quality photos is a must. Camera shy? Consider hiring a photographer and schedule photo shoots to build collateral. On a budget? Use some basic photography tips and tricks to take your photo skills to the next level. 
Video is also on the rise, as YouTube, Snap Chat, Reels and TikTok give users the power to create and access to videos in every genre of content. Utilizing video is a smart choice to showcase your business in a new way, give more personality and voice to your brand, and create a more engaged audience. It can be as simple as filming behind the scenes moments to professional video shoots highlighting your brand in a dynamic way.  
There has never been a better time to capture your business in visuals than now. To build your brands awareness and gain customers, it is vital to use good photos and videos. So grab your camera, and get snapping!  
↓Ready to Boost Your Tourism Marketing? Click the Photo to Download the Toolkit to Good Visuals!↓
Social Media
With the world at our fingertips (a.k.a cell phones) is more important than ever to embrace the power of social media. If you have a growing boutique hotel, long standing restaurant, new tour business or anywhere in between, you can reach a global audience through social media. By harnessing quality photos, videos, and written conten; you can build a strong followership, have quality engagements, and turn likes into loyal customers.  
With so many social media platforms out there, it can seem overwhelming on where to start. Remember it is good to embrace new programs, but always ensure you're staying true to your brand and highlighting it in the best way possible. Regularly sharing blog posts on your website? Share the link to your followers on Facebook to encourage more viewership. Snapping pictures of your destination's stunning views? Post on Instagram and incorporate hashtags to gain more fans. Cooking great meals in your restaurant? Consider filming short time lapses and share on SnapChat and TikTok. 
It's important to engage followers on a variety of platforms, and make sure to do so on a regular schedule. Social media is an incredible tool to highlight your brand, reach new audiences, and turn followers into fans who support your business.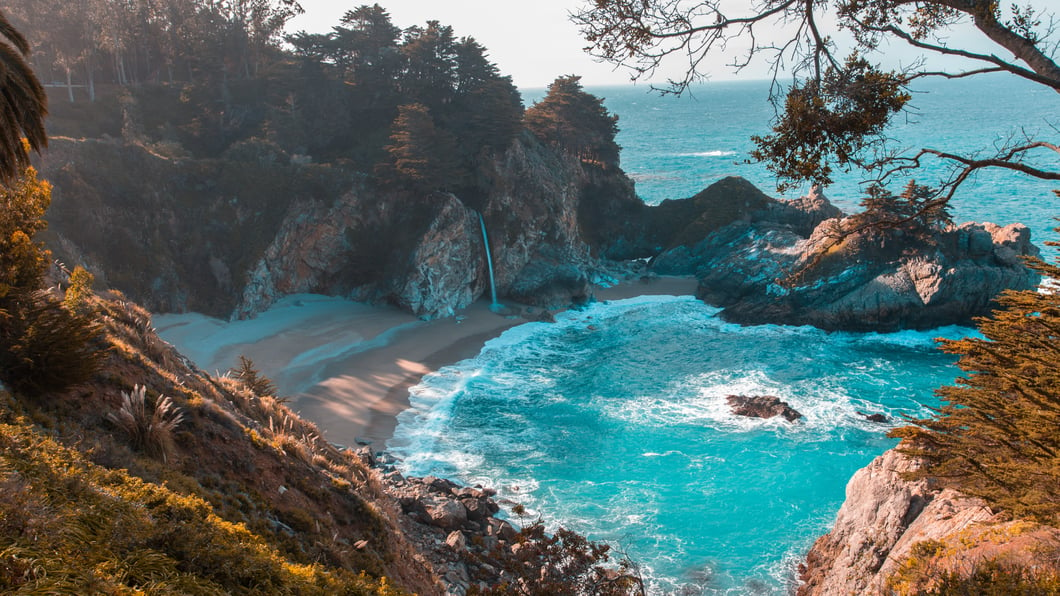 Strategy
Just about everywhere you look, there's an opportunity for destination marketing. With the competitive nature of this industry, you have to develop a thoughtful and strong strategy to compete. Whether a DMO, attraction or event, to get people to travel to and invest in what you have to offer, you have to stand out above everything else in the already over-saturated world of destination marketing. 
While creating a strategy is a lot of work, it's a solid investment. Skipping the work and running with something thrown together or half-thought-out will be a waste of time and money. It won't rise above the noise and it won't engage people. 
Creating a strategy for your destination, attraction or event is a much bigger process than what we've provided below. To get you started and get your wheels turning, put time and thought to these questions below.   
What makes your location or attraction distinctive from everything else?

 – First and foremost, what makes your destination, attraction or event distinct? If you don't understand this, and clearly communicate it in your messaging and creative, no one else will be able to either. Dig deep and look at the big and little things that make your adventure different. 
What are people saying and what are you hearing? 

Through direct feedback, surveys or social listening, you can learn what people really think of what you have to offer. As you listen, make sure you're committed to really listening. If you aren't truly hearing what people say, it won't matter when you develop strategy. It will be disconnected and unimportant. 
How can you leverage ambassadors and partners to elevate your offering and opportunity?

 I've noticed when you ask what makes someone's thing great, they almost always include "the people" in their list. So, what people do you have that can serve as ambassadors or partners to your effort?? What opportunities could you provide customers, together, to heighten the experience? Whose voice, connections or ideas could take this to the next level. 
Once you've spent time on these questions and have a real understanding of what you're offering and why it matters to your audience, you can get more into the heart of the strategy with the suggestions provided below: 
Audience identification and buyer's persona

 – Based on what you have to offer, what people (demographics) are going to be interested in and act on it? If your attraction requires high physical activity in the snow, don't target people that prefer a relaxing, beach vacation. Learn what types of people prefer high physical activity in the snow. Break down basic demographics, interests, socioeconomic data, and as much as you possibly can so you're in front of the right audience. Create a buyer persona, a character representing your ideal customer, to help you and your team understand the ins and outs of who will be purchasing from you. By going through this process, your dollars will work as hard as possible for you when it comes time to choosing tactics. 
Creative problem solving

 – To stand out, how can you plan or develop something that feels new, exciting or different? As you plan and develop your strategy and tactics, work through creative problem solving first. If you are in direct competition to other destinations, attractions or events, get creative to make your attraction rise above the rest.  
Content and creation implementation – 

As you create written and visual content, remember it needs to communicate the distinct uniqueness you offer as well as speak to and connect with the audience you identified. Before you share or distribute anything publicly, ask yourself if the content meets these criteria. 
Performance data and metrics – 

Let performance data and metrics be your guide. As you implement your strategy and get to work, review key metrics regularly. Learn how one metric influences another and dig into why each goes up or down during a given time period. Utilizing data doesn't mean ditching your strategy the second things dip or slow down. It means interpreting information to help you learn why your audience is responding one way or another and making educated decisions on how they'll respond going forward. 
Adaptability – 

The one constant in the destination marketing industry is change. There's always a new fad, the latest "must-see" destination, or new travel restrictions or guidelines for things like a pandemic. You have to think quick on your feet and be ready to be fast to make adjustments.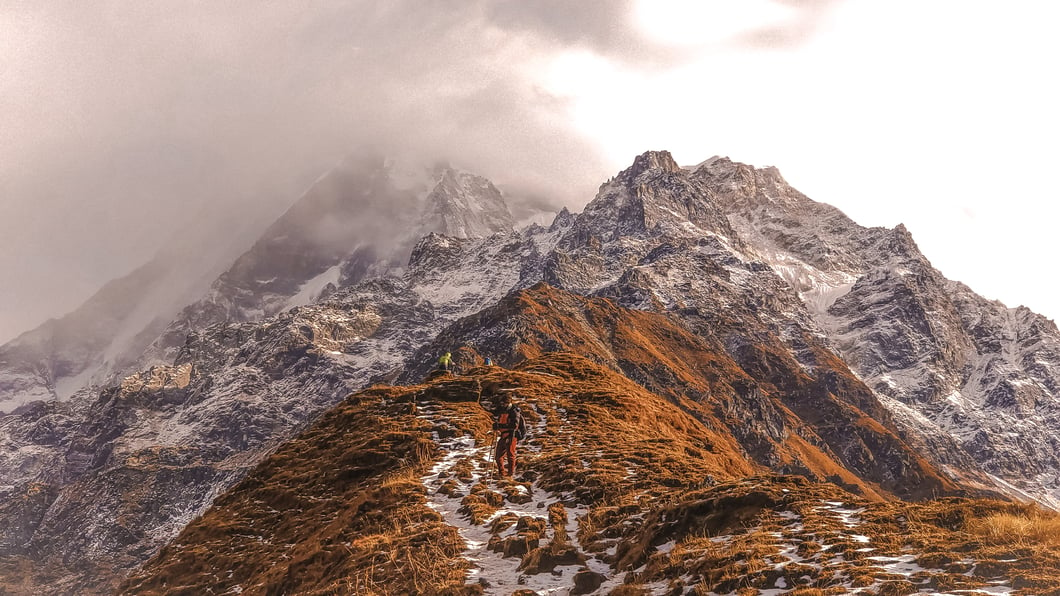 Website & SEO
The sun is shining. The snow is melting—finally. The trees are starting to bud out. Off in the distance you hear the distinct chirp of the first Robins returning for the summer. You take a deep breath to take it all in… and are suddenly overcome with panic! Why on earth are you stopping to take in the wonders of spring when you have a mountain of work to do in order to get your website ready for the oncoming tourism season?
Tourist season, like spring, is quickly approaching. And like spring, now is a great time to get your website cleaned up and ready to shine. Taking a few key steps to ensure your website is up-to-date will not only help your upcoming customers find all the information they need about your business, but it will also help the all-important search engine rankings.
There are a quick few things you can do in order to spruce up your website and help improve your search results and rankings, right before potential customers start looking to travel in earnest. Think of it as spring cleaning for your digital space. A quick polish here, some new content there, and before you know it, you'll be well positioned to receive new and returning customers alike.
Coaching & Training
Tourism marketing has the potential to take your business to the next level. It's essential to be prepared for the busy tourist season, holiday surge, or other event that makes your business a must-stop for visitors and locals alike. Fortunately, we know a thing or two about preparing your business to not just handle more customers but to ensure you and your staff are confident to welcome more business any time of year.  
If you're business needs a tourism tune-up, consider implementing these practices to ensure your team is ready to welcome new customers and is confident to take the steps necessary to turn seasonal foot traffic, into repeat, loyal customers.  
There's No "I" in TEAM—Ensure your WHOLE team is on board with your tourism strategy and prepped to handle the increase in customers or sales. Everyone should be on the same page if you want to successfully welcome (and keep) new business.  
First Impressions Matter—While this is true for every audience, tourists present a unique requirement to "hook them" the first time. Your rarely get the chance for a do-over, so ensure it doesn't come to that by putting your best foot forward. Training your staff so they are knowledgeable and competent will help you not just delight the first time, but hopefully turn visitors into loyal, repeat customers that provide a great review that helps expand your reach.  
Empower and Support—If additional skills are required, make sure your staff has access to or ability to receive the required skills that you're asking of them. In addition, should you need to extend your hours, support your staff with an extra break, additional pay, or other benefits that not only rewards their effort, but helps them perform to your expectations.  
Tourism marketing presents unique changes that your business must be ready for. Training and coaching your staff to be prepared ensures your business is set for success. Invest the time to upfront and you'll reap the benefits well after your customer's trip ends!  

Public & Media Relations
You know your business has a lot to offer but potential visitors may not. When marketing to tourists, it's more important than ever to ensure you have positive word of mouth, favorable media coverage, and strategic partnerships that help drive tourists to your business. Public and media relations is a must-have in your tourism marketing strategy and should be engaged before the busy tourist season or public event that draws people to your area.  
While we've spent some time defining public and media relations, you can be sure they are critical when you are marketing to visitors of your area.  Consider these tips to make sure you're putting your best foot forward.  
Reach out to your local and/or state tourism agency. If your business has something to offer tourists, you want to be sure you're on the radar of your local and state tourism agency. Connect with them over coffee, invite them to your business, show them how you provide value to the tourism industry and provide the details they need to make sure you're on their list of can't miss opportunities.  
Make it easy! Provide great photos, compelling content, and all the details partners and the media need to let visitors know about your products and/or services. Also invite media to your business so they can see first-hand what you're providing visitors and how your location should be a must-stop on their list. Consider throwing in some samples, a discount, etc. to sweeten the pot a little 😉. 
Connect with related businesses. Again, a cup of coffee and open conversation can do wonders for your business. Invite a business that has a logical connection to yours to cross promote. It could be as simple as displaying their brochures on-site or even having them provide a guest blog, discount to your customers at their shop and vice a versa, etc. Be creative and focus on the value your partnerships provide tourists.  
Remember the best relationships are mutually beneficial. While you're asking the media, tourism agency, or partners to help promote your business, consider how you can also help them out. The most successful relationships are mutually beneficial. Include their publications at your shop, provide a recommendation to a visitor, and help spread the word about the other great businesses, attractions, and events in your area. After all, your local tourism agency thrives when you can get visitors to stay longer and recommend your area to their networks.   
The strategic partnerships you engage in and relationships you forge with the media provide a unique opportunity to get your business in front of tourists, who often get one, crucial first impression. Utilize these tips to ensure it's a good one!  
---
For more information and resources related to these topics, be sure to check out the following links:
YOBOgear: Insights from a Client
A Marketing Plan?! What Exactly is That?
Let's Get Something Straight...Branding is More than What You See
Seven Things You Can Do Now to Help Your Business Adapt and Thrive Amidst the COVID19 Challenges
Defining Key Marketing Metrics
Ways to Manage Your Online Reputation
If you're interested in learning more about creating a destination marketing strategy, contact us at hello@lumstudio.com or fill our the form below. 
Marketing So Bright, You'll Need Shades.