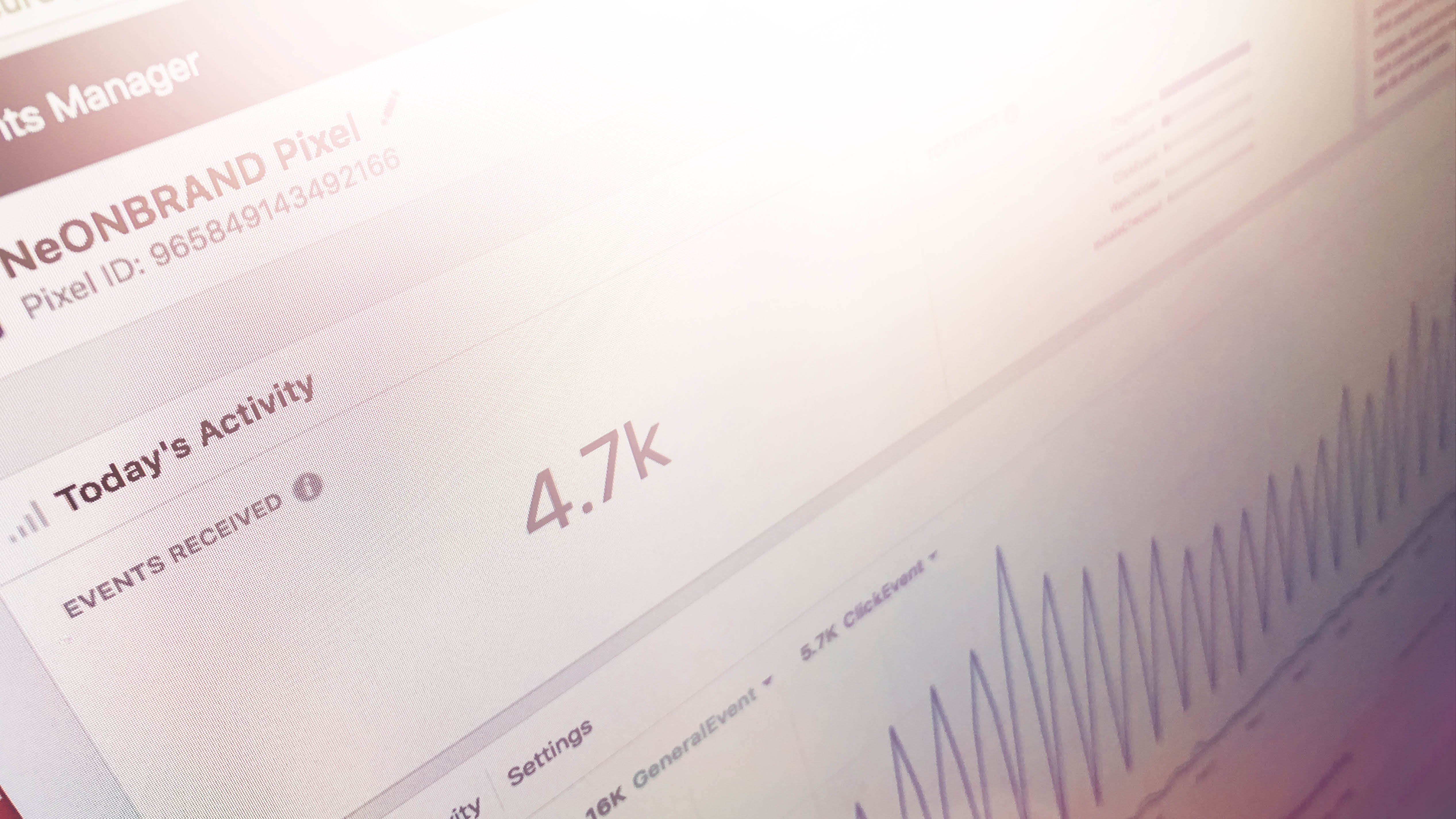 In this Marketing Metrics Guide, you'll learn:
Why Marketing Metrics Matter
To state this as simply as we possibly can: marketing metrics allow you to see if your marketing dollars are working. You likely put hundreds, thousands and even tens of thousands into your marketing, so why should you be in the dark? You shouldn't. Enter marketing metrics. We consider marketing metrics any data point or key point indicator (KPI) that effects or impacts your marketing (awareness, interest, engagement, evaluation, conversion, loyalty, new business, revenue, profitability, etc.). To get you started, we put together this quick list of the top seven reasons why marketing metrics are important and why you should definitely be utilizing them.
As we said, do you want to know if you're being effective? Stop, guessing and actually get the proof.
You can adapt and redirect dollars and efforts that aren't working to the areas your target audiences are responding to.
Marketing metrics allow you to be innovative, test experiments and gather research. If you have a hunch that a crazy campaign may just work, put a little money and a few resources behind it, and test it out.
You'll keep your job…or impress your team. Whether you are an employee or a business owner, you have people that want to know you're doing what you're supposed to. With marketing metrics, you can simply show them.
When you show that what you're doing is working, you will increase your budget. People want to put dollars where they know they're going to be effective.
If nothing else, marketing is unpredictable. Trust me…we also wish there was one tried and true strategy to success. But there's not. We can utilize the exact same strategy for two competitors, and we'll see different results. Marketing metrics help you make marketing as predictable as possible.
Marketing metrics make you smarter. After you get familiar with marketing metrics, you start to understand more about them; like how multiple KPIs relate to each other and what that group means or what strategy or process you should take to reach a goal.
Are you sold on using marketing metrics yet? We sure hope so! We've put together the below info and resources to give you a crash course in marketing metrics. Let us know if we can help in any way.
---

Which Marketing Metrics Matter
Trying to reach a specific goal within your company or organization? Good, you should be! How do you know if you're gaining ground on accomplishing that goal with regards to your marketing efforts? Metrics of course! It may be an overwhelming thought… trying to narrow down what marketing metrics are worth tracking, let alone how to track them! To help make this simpler and easier to get started, we're narrowing down a list of marketing metrics that matter.
Overall Brand Metrics and Business Development Metrics
Brand Awareness
Business Development
Client Acquisition Cost
Return on Investment
Growth
Conversion Rate
Leads Generated
Customer Lifetime Value.
Customer Satisfaction
Website Metrics
Total Users
Acquisition Channels
Paid Traffic
Click-Through Rate
Time on Page
Bounce Rate
Downloads
Pageviews Per Session
Pageviews
SEO Metrics
Domain Authority
Page Authority
Keyword Rankings
Search Traffic
Total Backlinks
Email Marketing Metrics
Signups
Subscribers
Engagement
Opens
Clicks
Bounce Rate
Forwards
Social Media Metrics
Page Likes/Followers
Page Views
Posts Shared
Paid/Organic Growth
Reach
Engagement
Impressions
Media Coverage
Media Outreach
Quality of Coverage
Active Coverage
Editorial Value
Share of Voice
Earned Traffic
Although this is not a complete list, it does provide a solid starting point for you to begin thinking about where you need to shift your goals in your marketing plan, where you should direct your efforts and what you should be paying attention to. By doing so, you'll be more in tune with what is and what is not working for your brand.
---

Where To Find Marketing Metrics
After reading why marketing metrics are important and which matter, the next step in your marketing metrics strategy is to pull the numbers you need. But where do you start? Which programs offer the best results? Depending on what platforms you are using to engage your audience, you will likely need to use more than one program to track your goals.
Website and SEO – Your website should be at the core of all of your marketing platforms; a place to direct your audience to find the most relevant content to your business. As such, you want to make sure that you are gathering the best analytics as possible on this platform. Many companies, such as Moz, SEMRush, and more can offer the metrics you are looking for with a paid subscription. They will often provide reports, analysis, and support when it comes to metrics, SEO, and domain authority on your website. If you are looking for free and reliable numbers, Google Analytics and Google Search console are for you. By inserting a unique-to-you "tracking code," Google will monitor traffic, demographics, acquisition, conversions, behavior and more. The ability to narrow down each category can help you understand exactly where your audience is coming from and how they use your site.
Inbound Marketing – When you are looking to track marketing goals, sales goals, leads and conversions, there are several software programs that can help you implement your goals and measure them in easy-to-read reports. A top company in the inbound marketing world is HubSpot. They not only track the aforementioned metrics but offer TONS of tools and resources to help you understand the process, learn more, and share it with your customers.
Email – Using an email marketing program will not only save you time when you're sending out important information, but it will provide the analytics for each message you send so you can see who is reading your emails and how they interacted with the information. Two of the most popular platforms, MailChimp and Constant Contact, do just this. In the insights section of their programs, you can find an in-depth report listing how well each email performed among your audience.
Social Media – Each social media platform comes with its own metrics section. Finding these within the platform is easy and most are labeled as "insights." Within these insights, you can find a multitude of categories to choose from to measure your goals. From likes and followers to page views and post views, you will be able to tell which posts perform better than others. For a more enhanced social media experience, consider using a social media management program like Hootsuite, Buffer, Sendible, SproutSocial, and numerous others. Not only do these programs offer the analytics you are seeking, but they will give suggestions on the best type of post, time of day to post, and allow you to post to multiple platforms at the same time.
Media and Publications – Using print, TV, radio, and publication marketing is not obsolete, but finding these metrics will be dependent on the platform you are using. If you are not provided a report from the company you are working with to market your business, you can ask for one or use an alternative method to track these results. Other methods can include utilizing land pages and asking your audience how they heard about you via phone call, email, or mail in the form of a survey or questionnaire. While these may not be concrete numbers, it will give you an idea of how these methods are working to increase your ROI.
It is important to look at these metrics on a regular basis in order to see how your program is effecting your business goals. Taking this extra step to measure each area of your marketing plan will save you time, money, and catapult you into your desired goals faster than you can imagine.
↓ Click to Download the Top 5 Marketing Metrics ↓
Marketing Metrics - Bringing It All Together
We know that marketing metrics should never just be numbers floating in space. As with all marketing activities, the metrics you set up and track should be part of your overall strategy and tied specifically to your goals. So, what do you do with the metrics you do have in place and how do you bring them all together?
First, ensure you've been tracking your metrics long enough to gain meaningful information as related to your overall strategy. This means that you need to document your starting metrics, so you know if you've been tracking long enough to establish if a marketing tactic is working or not. This will give you a more complete picture and allow you to see how your performing over time. Interpreting metrics like a flash in the pan isn't as impactful in terms of driving strategy; you want to make sure you're steadily monitoring activity, so you can see how your marketing activities are truly performing.
Second, make sure you identify the metrics that relate to each other and interpret/analyze them together. This will give you a more accurate/complete picture of how your marketing activities are affecting your goals. For example, if your goal is to increase donations, you'll want to investigate the number of donations as they relate to activities with that specific call to action, such as ads targeted at giving, clicks on the donation tab on your website, engagement on posts related to giving, etc. If you notice that donations are up during a period in which you had a targeted ad running, that's an indication that your strategy is working, so you'll certainly want to keep it up.
Third, don't be afraid to make necessary adjustments! As we've covered, metrics are very powerful and can offer "proof" of success. If you determine over time that a specific tactic isn't yielding the results you were aiming for, remove that tactic and consider a different route. It's important to "listen" to what your metrics tell you and then actually do something with the information. For example, if you're social media metrics (e.g. posts + impressions, engagements) have continued to decrease over a significant period of time, that's likely a sign that your audience isn't connecting with you or your information. Perhaps you need to re-analyze your audience to make sure you're meeting them where they are. Or you may need to offer more valuable content. Either way, your individual metrics (when interpreted together) tell a bigger story and it's one you must pay attention to and act on in order to be successful.
The bottom line is all the metrics you're tracking should be working for you. If they aren't tied to your goals or don't impact your sales, conversions, or the services your offering, they're pointless, and no one has time to track worthless numbers. Your individual marketing metrics collectively tell the story of your efforts and have tremendous impact on your brand and your business. Make sure it's the story you want to tell.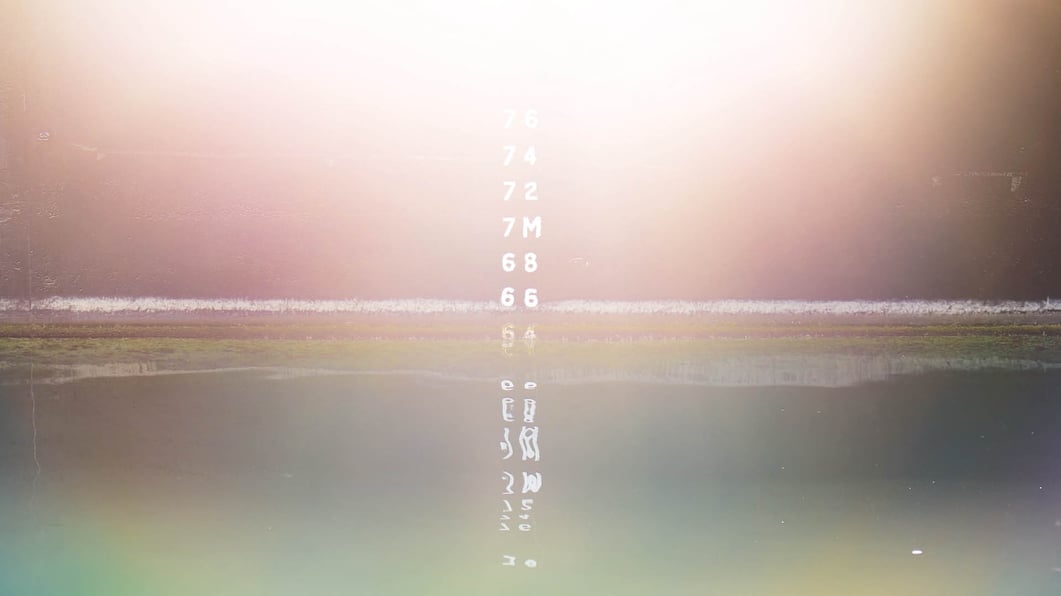 Incorporating Metrics Into Your Strategy
Now that you know why metrics are important, where to find them and how they work together, let's get into how you utilize them in your strategy.
First consider what your overall goal is. Depending on what your goal is you'll want to build a metric block, or group of metrics, that shows you the success of meeting that goal. You will track any tool or tactic that has an influence over meeting that goal. If this goal is related to ROI, you'll want to ensure you have a process in place for measuring this specific ROI. We've provided an example below:
Goal: Increase Sales
Tools: Social Media, Email, Sales Calls, Conversions
Marketing Metrics: Social Media Post Analytics, Email Opens, Calls Resulting from Emails and Sales, New Business Leads, ROI of Effort
In addition to looking at marketing metrics for specific goals and initiatives, we suggest looking at your overall metrics in relation to each other on an ongoing basis. This will help you understand how your overall strategy is working and what your target audiences are responding to.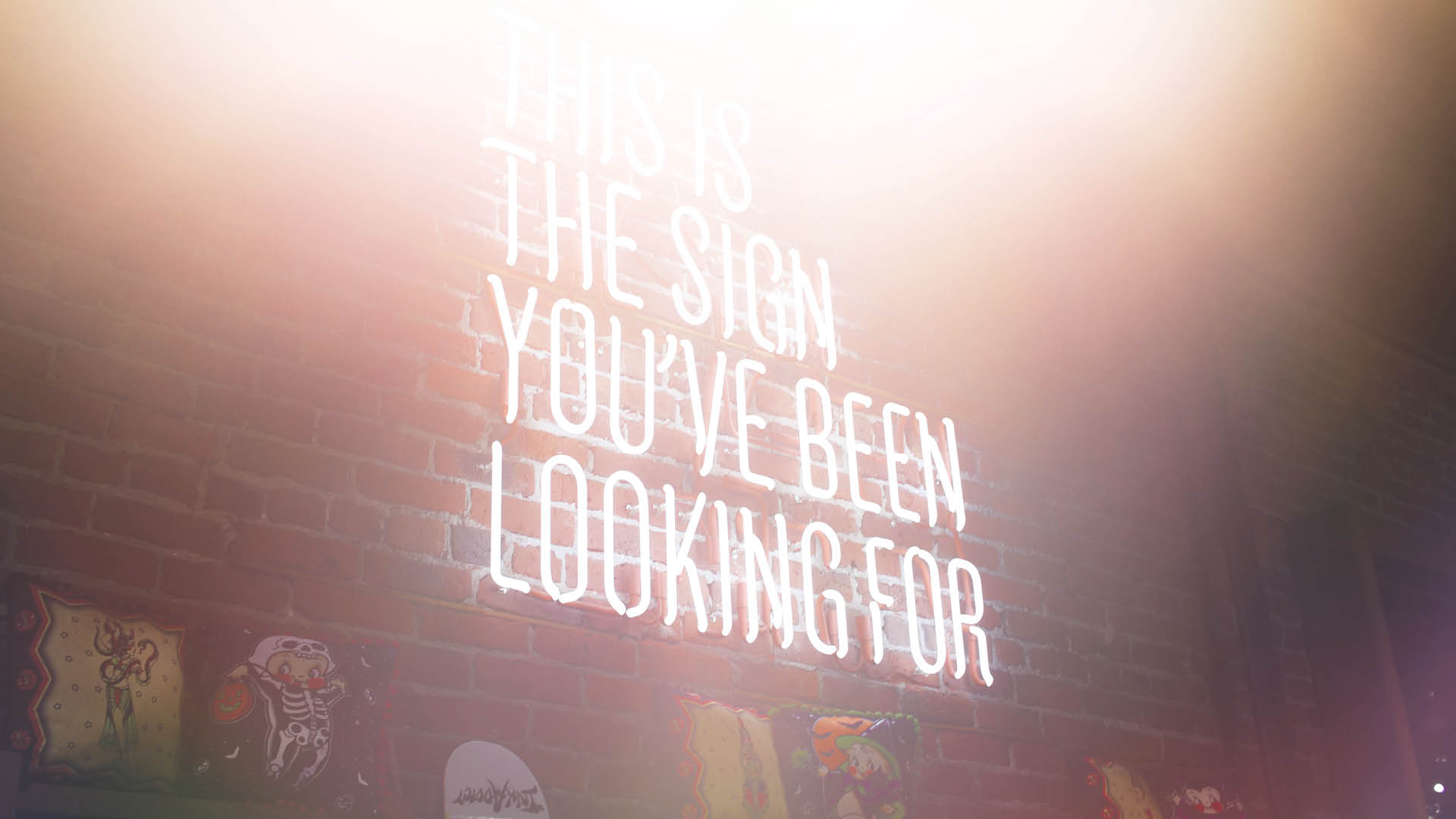 Negative Impacts of Ignoring Your Marketing Metrics
In today's digital world, nearly everything is trackable and has some sort of analytic component tied to it. Whether you're a one-person operation, have a team, or have hired an outside agency to handle your marketing efforts, you should want to know that the money, energy and time you're committing to a given goal is working. There needs to be some sort of proof that your efforts are paying off and if they aren't, that you at least have the information available to see what isn't working and why something may not be performing as you'd like. It helps you build a roadmap towards achieving your goals.
So, what could be the ramifications and negative impacts of ignoring your metrics? First, you could easily lose sight of your goals and strategy if you have no method to track success or struggles. How do you know if your marketing efforts directed towards a goal are working? If you don't a good idea of the metrics you should be focusing on, or even know what they mean, it's a waste of time pulling numbers that don't directly link back to your goals and strategy. Tracking your metrics helps you focus on obtaining your goals.
Secondly, you could be losing money. What if you're investing money into something that isn't producing results? Where exactly is the marketing budget going? Are you simply throwing your funds away or are they being strategically and thoughtfully placed to ensure the best possible ROI? In addition, it's much more difficult to ask for a marketing budget if you have no way of tracking your ROI. Why invest in something if you can't show or prove some sort of return. How would you convince necessary individuals like your manager, that more funds need to go towards marketing if you're not taking time to analyze the results of your efforts?
Third, it's hard to see trends in your business' marketing efforts if you're not consistently tracking metrics. Having set metrics allows you to determine is some tactic is working. Perhaps offering some sort of content on a specific topic, to a specific segmented audience on Instagram results in landing page visits which result in sales of a specific product. If you can't track this success, and spot the trend, you're missing an opportunity to invest more in that area.
Lastly, tracking metrics will improve your process, productivity and efficiency so you're not wasting time in areas who are not providing you positive results. Tracking will allow you to highlight issues quicker, address them, and move on. In the long run, it will save you time!
We hope we've conveyed the importance of marketing metrics – why and what you should be tracking, where to find the information and how to analyze it all in efforts to be in the best possible position to accomplish your goals.
---
For more information and resources related to these topics, be sure to check out the following links:
Why Metrics Are Important to Your Marketing Plan
Tools to Get Your Goal Measurement on Track
Obtain Your Marketing Goals - Google Analytics
---
Ready to start measuring your success? Contact us at hello@lumstudio.com.