Confused about branding? Don't worry you're not alone. In this Branding 101 Guide, we'll help you understand what a brand and branding really are, how to ensure your business or organization creates and maintains an awesome, consistent, and clear brand, and provide usable, implementable tools to positively impact your brand.
Branding 101
So first off, here's how we like to define a brand and branding:
Brand:
Your brand is every thought or perception a consumer has about your organization or product(s).
Branding:
Branding is the actions you take and the process you implement to influence and shape consumer thoughts and perceptions. It is the strategy designed to help consumers quickly identify your organization and product(s), and to give them a reason to choose you over your competitors.
Simple enough? We think so. But, just to be sure, let's run through the major elements of your brand and what should be part of your branding process:
Front Office Greeting
Social Responsibility Standpoint
Letterhead
Sales & Promotional Material
Packaging
Media Relations
Logo
Swag & Gear
Customer Service Response & Feedback
Crisis Communications
Social Media
Value Propositions
So, so, so much more!
Literally, everything that you're putting out that your consumer or audience can have an opinion on is part of your brand.
For what seems like eternity, many business owners, managers and employees have looked at their brand as just their logo and letterhead. They've thought it's just what their consumer or user physically sees. As consumer demands and desires, as well as the digital world evolve, so must your brand. So, if you take away one thing from this Branding 101 Guide, start remembering that every decision, conversation, document, and communication is part of your brand, not just the visuals. As this becomes a habit, you'll recognize where opportunities for improvement exist and where you're knocking it out of the park.
Time, thought, and energy create purposeful, bold brands.
↓ Click the Photo to Download 3 Steps to Auditing Your Brand ↓
The Quick & Dirty of Why Branding is Critical
We could offer dozens of arguments explaining why branding is important. For centuries, individuals, groups, and organizations (dating back to the ancient Egyptians) have seen the value of branding and incorporated it into their lives and businesses. In case you're not on board or need to quickly understand and communicate the importance, we offer these five quick and dirty reasons why branding is critical.
Branding Tells People About Your Brand
Over and over again, your branding communicates who you are, what you offer and why you are different. It's the foundation to all of your business and marketing and, if aligned and managed properly, the key to successful public perception. From branding, people learn whether they should care about your brand or ignore it.
Branding Makes Your Company Recognizable
With consistent branding, over time consumers and the marketplace begin to recognize your brand, company, products and services. Having aligned messages and visuals is critical to consumers recognizing your brand. When they see or hear something, they have to be able to know and associate with your brand. Through recognition, they start to create a story and form emotional connections, positive or negative, in their minds.
Branding Sets You Apart from Competition
Your individuality and value should be part of your story and brand. If researched and executed correctly, no other brand will be able to steal your authenticity setting you apart from competition.
Branding Creates Consistency & Clarity Within Your Company
As your business grows and more people are talking about it, it gets harder to ensure consistency and clarity among messaging, conversations, marketing materials, and work product. Employees, partners, clients, the media and anyone else talking about your brand need to understand who you are, what you stand for and why you're different. A defined and communicated brand will ensure the messages and visuals are aligned and on point.
Branding Creates Trust by Emotionally Connecting You to Consumers
Good branding creates strong emotional connections. When there is an emotional connection, it can drive a consumer to act. Emotions can heavily influence a purchase decision and then validate that decision, leading to future purchases and/or brand referrals. A big factor in the branding process is fostering those emotional connections with your target audience and building a positive relationship with them, which ultimately creates trust keeping them purchasing your product or service over-and-over again.
Brand loyalty is the holy grail in marketing. A brand will always outlive a product as it reflects not only what you provide, but who you are and what you represent.
Branding is important to any business, new or old, small or big, regardless of the product or service. To learn more about why branding is important, check out our article on 10 Benefits of Branding. Or, if you need help getting started, give us a shout at hello@lumstudio.com.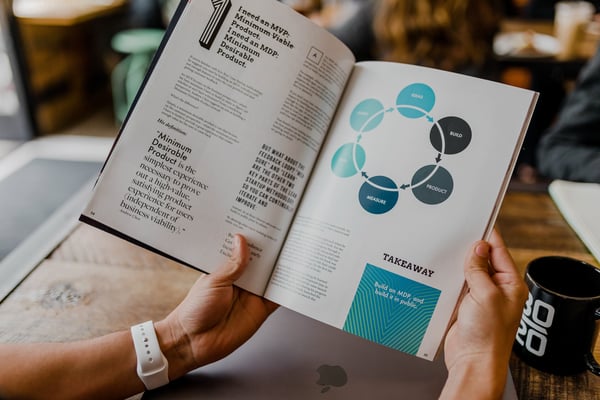 Is it time to rebrand?
It can be hard to know when it is time to rebrand. You may be feeling like you don't know where to start. There can be many things telling you that your brand is not resonating with your target audience from negative feedback to a decrease in sales, leads or growth. These indicators should be enough to tell you it is time to take a look at your brand.
If you determine that your brand can use a refresh, a solid brand strategy will start you in the right direction. Oftentimes, an outside agency is the answer in rebranding. This agency can provide an unbiased, outside view into the workings of your business to help you tell your current story. Here are 5 things to look for in a branding agency to help you make your decision. Also, if you answer yes to any of the below questions, it is time to think about a rebrand.
Does your brand reflect your business' current story?

Are your brand colors, fonts, and graphics outdated?

Do your consumers recognize your brand?

Are consumers connecting with your brand?
5 Steps to Launch Your Brand
The stages of branding are full of excitement and anticipation. Though it can be a challenge to keep the designs, messaging, and all facets of your brand under wraps, it's important to do so until you have a solid brand strategy in place, which can mean the difference between a successful brand launch and one that falls flat.
While the entire branding process is a detailed one, here are five general steps we recommend that will help you with your brand launch. As you move through this process, remember to be open and flexible, your brand might take shape differently than originally planned.
Step One: Know Your Audience
Study your target audience's behaviors, values, personality, and expectations. Your brand should be focused on their needs and how your brand fulfills them. If you don't spend time on audience analysis, connecting with your audience will be much more difficult and that lasting relationship nearly impossible to establish. Consider playing off your brand personality to authenticate this process. Humanizing your brand helps audiences connect with you on a meaningful level. Also consider the platforms your audience uses and how they use them. This will be important in Step 5.
Step Two: Position Yourself Correctly
Now that you know your audience. Do you know your competition? Knowing what differentiates your brand from the competition is an essential step in the branding process. If you don't know how you compare within your market, it's impossible to position your brand and create value in the mind of your audience. Consider where you can insert yourself in the conversation and to show off your expertise. Let your audience know what you offer, how valuable it is, and how they can obtain your product or service.
Step Three: Build & Communicate the Importance of Brand Consistency
When your audience sees or hears about your brand, is it consistent on all platforms and media? Consistency creates trust among your audience. Interactions with your website, social media channels, business cards, flyers, conversations, media articles etc. all should send the same messages and create the same experience. Ensuring your entire team is clear and understands your brand from the beginning is the key to creating a consistent brand.
Step Four: Create Internal Buzz
Before revealing your brand, consider teasing the process. By sharing the journey with your audience, you create build-up and excitement. Use this buzz to make for a fun and exciting reveal. However, don't drag on the buildup too long and exhaust your audience to the point they're no longer interested. You also don't want to launch before everything is ready; it can make your brand look unorganized and unprofessional.
Step Five: Launch
Consider launching internally first to allow employees to buy-in and provide feedback before taking your launch public. Once you work out the kinks, be strategic about when and where you launch. Recall the importance of audience analysis and make sure your brand is front and center! Don't forget to also let your audience know how excited you are about your brand launch. Your enthusiasm is contagious. Use it!
When you complete a successful launch of your brand, your target audience should know exactly what it represents and how your brand fulfills their needs. While we've simplified these five steps, there's a lot more that happens behind the scenes that a branding agency might be better equipped to handle. Find out how we can assist in creating a memorable and effective launch and ensure you make a mark with your new brand!
You can also contact us at hello@lumstudio.com to ask any questions or get started today.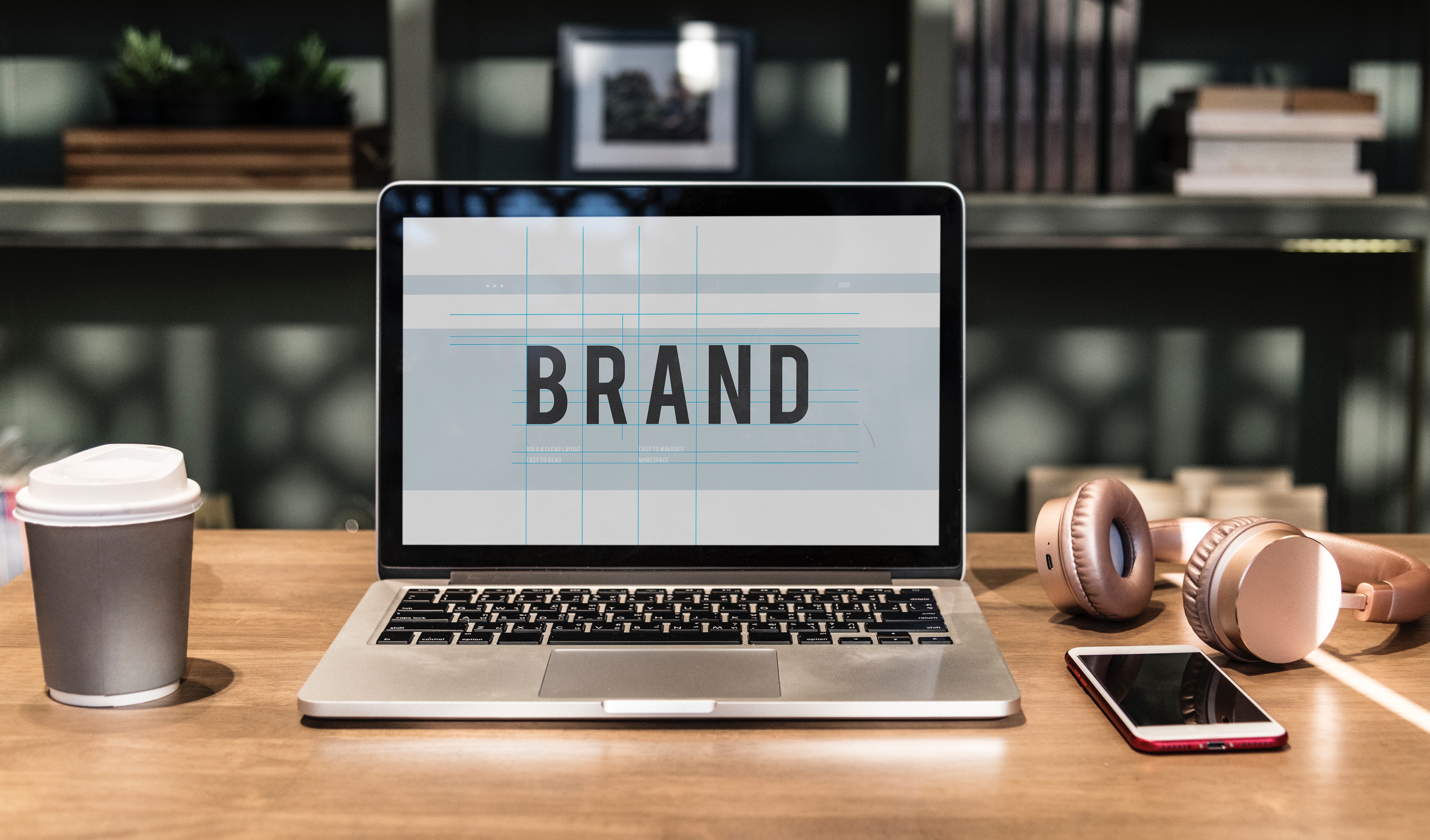 Awesome Brand Quotes
Design is the silent ambassador of your brand. – Paul Rand
Brand is the holistic sum of customers' experiences, composed of visual, tonal and behavioral brand components, many of which are shaped by the interaction of design. – Kate Kaplan
Be so good they can't ignore you. – Steve Martin
Products are made in the factory, but brands are created in the mind. – Walter Landor
Brand is no longer what we tell the consumer it is – it is what the consumers tell each other it is. – Scott Cook
Your entire company should be considered you branding department. – Author? Anonymous?
Branding is the art of becoming, knowable, likable and trustable. – John Jantsch