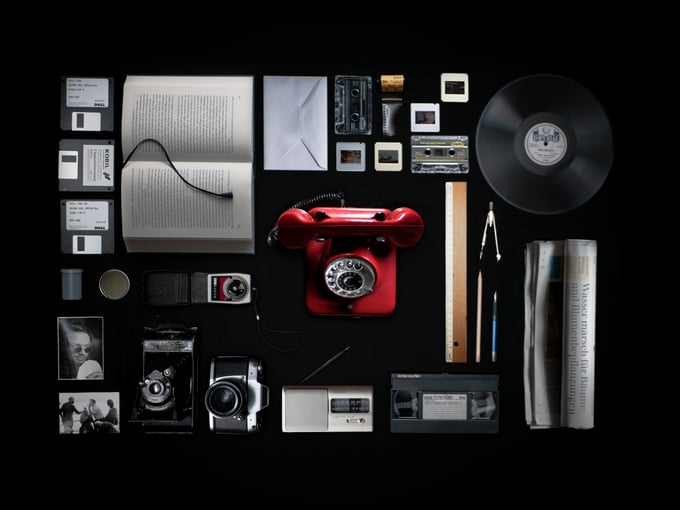 To get an understanding of owned media and how it plays into your overall marketing and communications strategy, you need to understand exactly what it is. Owned Media are communications channels you control. Things like websites, blogs, landing pages, videos, webinars and email.
What Is Owned Media?
As we've said before, creating valuable content for your business is critical for generating quality leads. Content, in the sense of the word, is very broad and all encompassing. It's important to have a solid understanding of the different types of media that can be used in your marketing and content strategy. In the world of marketing, you'll often hear the terms Earned, Owned, Social and Paid Media.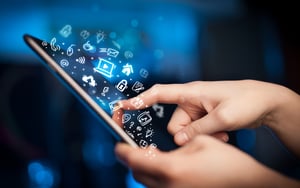 Though each of these media types are important, we're going to focus on what exactly owned media is. Owned media is what it states: it's content you directly control - you own it! These include things like your website and content provided there such as your blog and other resources; e-newsletters, research and reports you've conducted and produced, and photos and video. The purpose of these types of owned media content is to keep your audience engaged and moving through the marketing and sales funnel. Again, you control this content so it should be more about you, your services, solutions and resources for your consumers, the value you provide and your unique differentiators.
Owned media is often the least expensive of the three types of media. As stated above, you also have direct ownership because it belongs to you. Lastly, owned media has longevity. They generally stay up on a site for a long period of time unless you opt to remove it.
With owned media, it's important that you are continually updating and providing fresh, relevant content. Keep your blog up to date with valuable information, ensure your website reflects the latest information and create workflows that keep your consumers in your sales funnel. Owned media, partnered up with other tactics, will help you build relationships with existing and potential clients in hopes that they'll keep coming back for more and refer you to others.
↓ Click the Photo to Download the Owned Media Mapping Tool ↓
Types of Owned Media
Now that you know what owned media is, let's talk about the different types that you should be using to promote your business, engage current customers, and generate new leads. The biggest benefit of owned media is that you control the content. While there are other types of owned media out there (some that may or may not work for your business), these are the ones we think offer the biggest benefit and are easiest to implement, putting you in the driver's seat!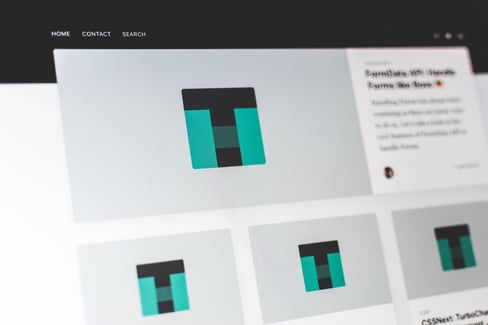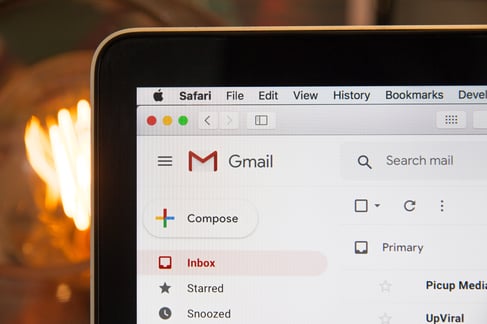 Website
Your website is your biggest owned media asset and should act as the central location for all facets of your business—from product and service offerings, contact information, video/photos, etc., your website offers the ultimate control over the content you want to put out to your audience.
Within your website, your blog page is the easiest place to provide new, relevant content that keeps your audience engaged with your business. Whether you think of a blog in the traditional sense (a place to share your thoughts) or more of a news-type of space—you should be using it regularly. Bonus: consistently updated content significantly strengthens SEO/Google rankings.
Email
Email allows you to provide personalized information to your audience. It's the tool that offers a one-on-one connection to existing and potential customers. Beyond just delivering messages, your email signature offers the chance to get your name, logo, contact information and tagline in your user's inbox.
Given the importance of video, you risk missing a major mark if you don't incorporate video into your strategy. You may be thinking video is not within your budget, but there are many ways you can capitalize on this trend, without breaking the bank. Learn more about video here.
Depending on your audience, these various types of owned media, combined with earned and paid media, when used strategically, strengthen your overall marketing strategy and offer significant benefits that make implementing them worth your time and money.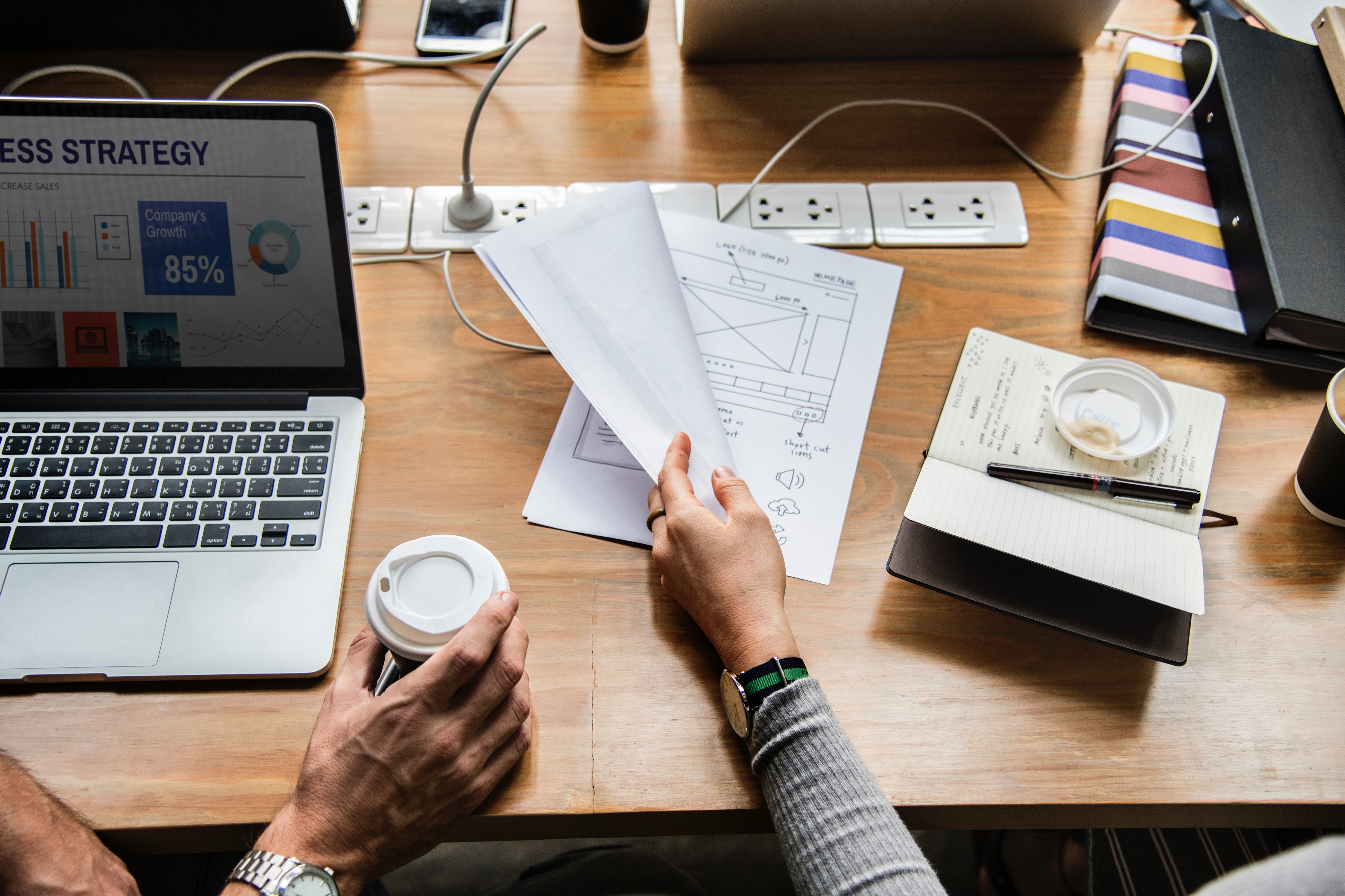 How Owned Media Fits Into Your Marketing Strategy
Owned media is really important to your marketing strategy for many reasons. Four of the big reasons are because what it allows you to do: first, it allows you to create and manage direct relationships with your target and existing customers; second, it allows you to improve your search engine results and rankings; third, it allows you to have complete control over your communications all of the time; and finally, it allows you to build and prove your ability to be a topic or industry expert.
In reference to your strategy, owned media should be the hub or core for most everything else you do. From this hub, information is disbursed out through many different platforms to share, educate, promote and sell your products or services to your existing and potential audiences. Then, other information is provided in these tools to recapture and direct these audiences back to your owned media channels. This keeps your audience in a bubble (or funnel), continuously learning about, engaging with, and building a relationship with your brand. Here is a digital and a more traditional example of how to incorporate this into your strategy.
Digital Strategy - Your organization is hosting a community event. You create a blog post with content and an image gallery about last year's event that can be shared out through social media, partners and other digital channels. In order to view the content and gallery, users will have to click on the post shared on social media and be pushed back to your website. On this website page, you also provide a discount for this year's event, ask for emails so visitors can receive updates, and showcase sponsor logos or ads.
Traditional Strategy – In a similar scenario, you create a landing page on your website to house all of your event information. On your Save the Dates that you mail out or in print or broadcast advertising you purchase, you direct your audience to this landing page. You can use this page for all of the same things mentioned above in the blog example. Bonus: you now have metrics on how many people are visiting your event page.
By pushing users and consumers to your owned media channels throughout all phases of the buyer's journey, you teach them to utilize your brand as a resource, to check in for updates and to ensure they're staying connected with you so they don't miss out on good information, deals, or insight. They come to rely on you as a trusted ally.
Other benefits to owned media include things like: you get to craft and communicate your message exactly how you want your consumer to see it without limitations; you can add to it, delete it or change it as required; and if a publication or social media platform disappears tomorrow, your message and effort won't fall away with it.
The key to creating this level of engagement is consistent, quality content, resources and tools. So, think about how your current consumers interact with your brand and where most of your new consumers come from. Build an owned media strategy based on these insights and adapt and grow it as you learn what's important to them and what they value.
SEO Impacts of Owned Media
So far, you've read how owned media is one of simplest, most cost-effective forms of media you can share. It is also one of the best forms because, again you can control it. This is important when it comes to Search Engine Optimization (SEO) because you can make the SEO better or worse in the way you decide to use owned media.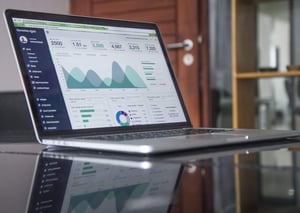 SEO is the process of getting those interested in your content, services, and business to move from where they first hear about you to your website. The benefits of using owned media on your website and social media are pretty straightforward. Since the content belongs to you, you will own it forever and ever, amen. As long as you are the owner of your website, your content will be yours. Additionally, posting it on your own website will allow your website to rank in search engines. The more quality content you produce, the higher your site will appear in search engine results, so as we've mentioned, keep that content coming.
Using links in your content is also another green light for SEO. Provide links to other blog posts you have written or pages on your website throughout your content. Internal links are great because they not only keep the reader on your site for longer, but the they lend a hand to that quality and consistency thing we just talked about. When using external links, just be sure they are from a reputable source, so your users don't end up clicking on a spammy link or NSFW website. When you link to an outside source, you are giving your "okay" to them and telling your readers that you approve of them. Choose a source that you trust and would work with because external links also matter in SEO.
Now, the process of creating owned media is one you shouldn't take lightly. Although producing content will rank you in search engine results favorably, it doesn't mean that you should be throwing things out all will-nilly to climb in the rankings. In fact, that could actually hurt you. We suggest creating a content calendar in conjunction with your content strategy so that you have some direction when it comes to posting content.
The keys to all of this are quality and consistency. Search engine crawlers look for certain things when they are digging through your pages. The more you write in depth about certain topics and use the same keywords (read: consistency), the more you will be deemed an expert of sorts (quality). These two things in combination will allow your site to climb up the search engine results.
If you're up to speed on owned media and ready to get started, contact us at hello@lumstudio.com.