ENERGY MARKETING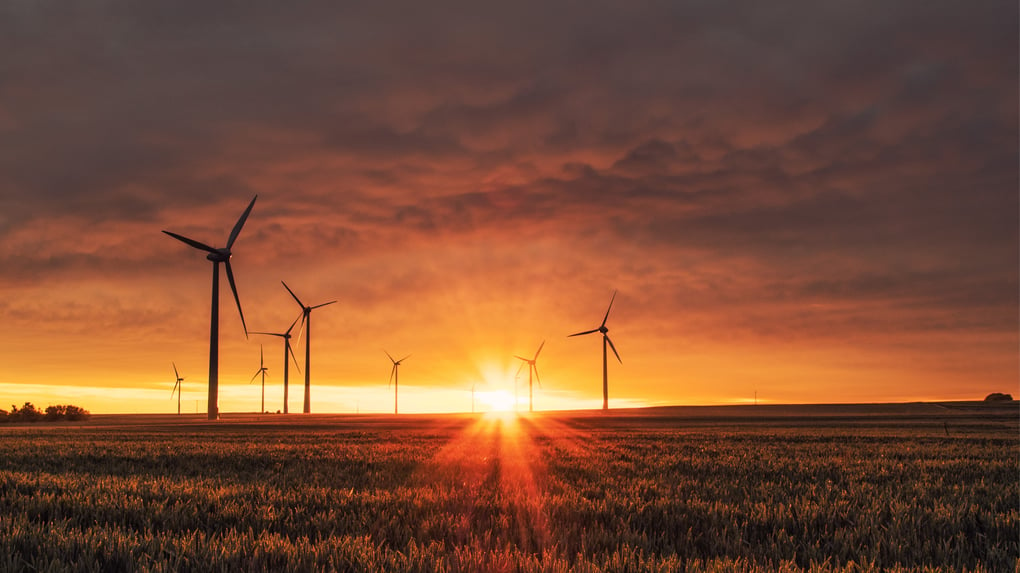 As a Wyoming-based business, LŪM Studio is deeply familiar with the energy industry and the businesses that support it. We understand the deep impact it has on our residents and beyond, including the importance it has on our daily lives, and how that can be so easily taken for granted. With an understanding of the political, financial, environmental, and ethical influencers on the industry as well as the audiences, stakeholders, and media, LŪM Studio can help ensure your brand resonates with your audience and connects with your purpose and business.
Learn more about the services we provide our Tourism clients:
strategy
Creating a strategy for your energy-based business is all about getting the right message in front of the right people. Whether you want to be in front of the guy with boots on the ground or a decision-making CEO, finding and understanding the right person is critical. To do this, you need to truly understand the problem you're solving and whose problem that is. After you have a good handle on this answer, create an audience persona describing the type of person you will communicate and market to. If your product or service can help multiple types of people or include different levels of decision-makers, create personas for all of them. As part of that, identify what problem(s) you're solving for them, how their lives will be better after they hire/purchase from you, the extra time, money, etc. that will result from working/purchasing from you, and what they'll lose if they don't work with you. A strong understanding of these items will be the difference between presenting a clear, valuable brand or a boring, unenticing one. As you develop your business, marketing, and communication strategies, consider these factors:
External Influencers & Factors
More than many other industries, the energy industry fluctuates based on external influencers and factors. Political, financial, environmental, and ethical motivations constantly change the direction of this industry. Understand how these influencers have historically impacted the industry as well as the current lay of the land.
Constantly Changing
Due to the influencers mentioned above and others, this industry is continually fluctuating. If you're not a little bit comfortable with risk, thinking on your feet, problem-solving, and changing directions, you may want to rethink your endeavor. Understanding how you can serve the most consumers and adapt are critical points you should consider in your strategy.
Perception
You'll never be able to please everyone, but you should understand why you can't. If you haven't already, spend time understanding the criticisms of your industry and product or service and why people feel worried, disappointed, or frustrated. The more you know naysayers' motivations, the more you can address them. You may not change minds, but you'll minimize the noise and bumps that could result.
Check out The Case for Goal Setting if you need a push in the right direction.
Branding & Design
When creating a unique and memorable brand, you may think that a logo will do the trick. However, a brand is more than just a logo and in marketing your energy business, this has never been truer. A brand is your story, your identity, and your customer's experience. Everything from your story to interactions with customers to your employees define your brand.
Consistency throughout your brand is essential. Make sure your core values match your actions. A great way to start is to review with qualitative and quantitative data. Create surveys for your customers and employees. Is their experience what your brand intended? Also, look at your current marketing insights and see if everything all aligns. When there are inconsistencies, it can damage your brands reputation. Once your story is solidified. Making sure your look and tone match your experience will make everything flow.
Sounds easy enough, but to make your brand really stand out, here are some things you need to include in your process before your brand is complete:
Front Office Greeting
Social Responsibility Standpoint
Identity Package (Logo, cards, letterhead, social images)
Sales & Promotional Material
Media Relations
Public Relation Plan
Swag & Gear
Customer Service Response & Feedback
Crisis Communications
Social Media
Value Propositions
So, so, so much more!
Every single design element, piece of messaging, and even your employees' perception of your business work together to create a recognizable, cohesive brand. Don't take this crucial step away from your marketing strategy and process. Getting started can seem overwhelming, but it doesn't have to be that way. Our team is ready to light up your brand in a whole new way and help you to create something that people will connect with before they even make first contact. Reach out to our team to learn more and visit our Branding 101 resource page for tips, tricks, and free tools.
---

COMMUNICATIONS FOR ENERGY MARKETING
Strong messaging is the foundation of everything you do with your business. Whether internal or external communications, it's absolutely vital you have clear, concise, meaningful messaging that speaks to the essence of your brand and the value it offers your audience(s).
In the energy industry, like others, this messaging needs to resonate with your audience. LUM Studio develops messaging themes that can be customized by a communicator to sound like they're his or her words and that fit the need and medium to convey an important idea, key feature, or benefit of the brand and its offerings. Our team of specialists supply content development for digital and print, ensuring messaging is clear and concise across all materials.
CONTENT CREATION & MANAGEMENT FOR ENERGY MARKETING
Content creation can seem like a waste of time when you are consistently using your knowledgebase to do your job each day, but it is one of the most valuable tools you can have within your energy marketing arsenal. Using the messaging you have already created will set you up to develop a strong content management system right away.
When creating content for your energy business, choose topics that you most often get questions on. Sharing insights on solutions or support for your audience will help you to become a thought leader in the industry and remain a trustworthy source when it comes to your area of expertise.
Content creation and management will help you to not only get valuable information in front of your audience but can also help them find you in the first place. When your website is consistently updated, users can see that you are still in business, find valuable resources you have to offer, and see easy ways to contact you. Likewise, search engines will be able to see these regular updates, in turn, helping your site rank higher in search results. A stagnant site will make search engines think you are no longer relevant or, in some cases, even in business. But regular updates will allow a website crawler to find that you are keeping information relevant on your site and remain a viable business.
Getting started with a content management program does not have to be difficult but can take some time to plan and execute. When you are ready to get started sharing nuggets of wisdom, LUM can guide you through the ins and outs of a program like this and even provide this service to you. Light up your energy marketing in new ways with a great content management program.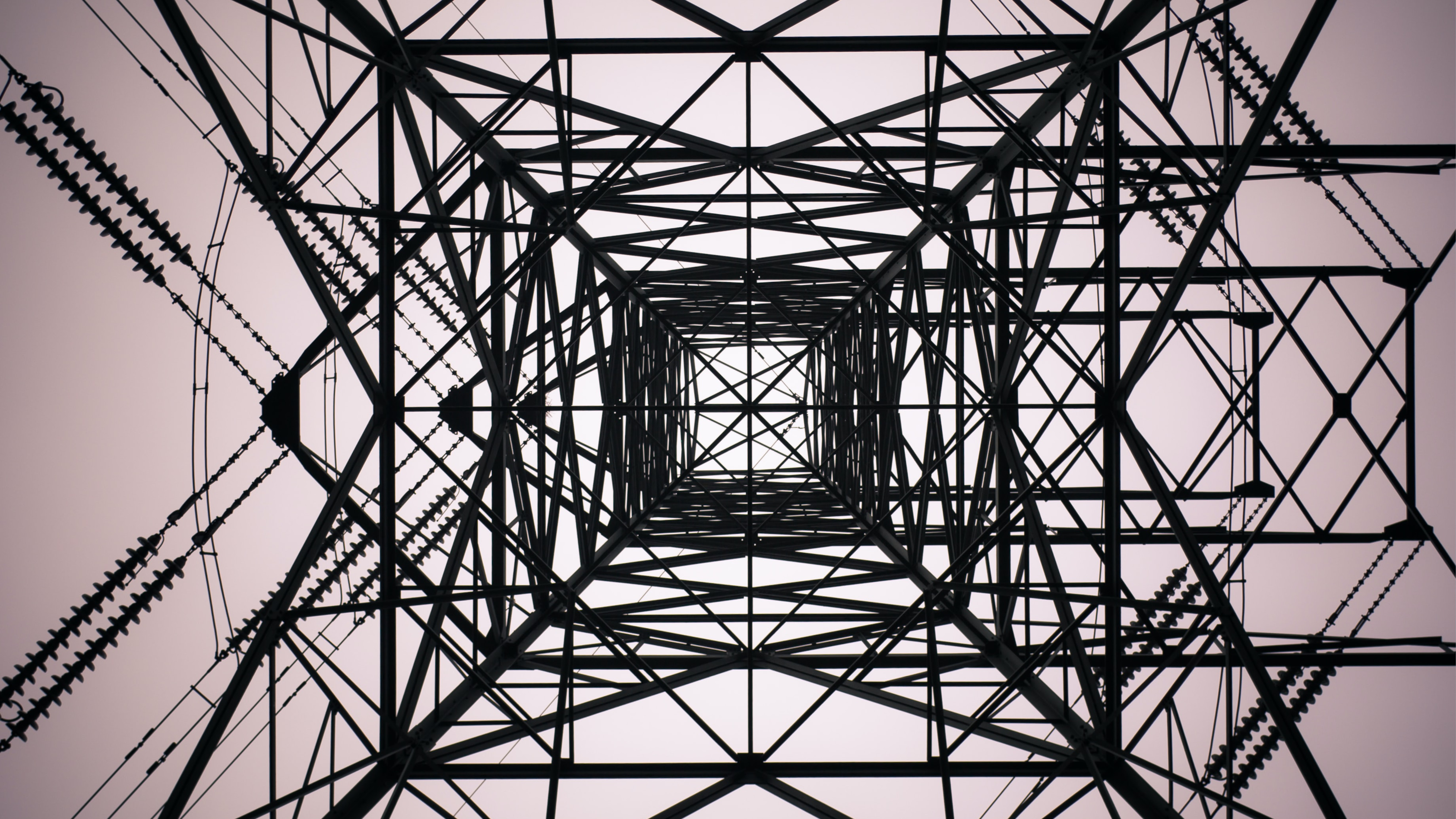 social media
Connecting with potential clients can now be done right from your phone. Social Media has revolutionized how to market and create Business to-Business connections. In 3 Tips to Move Your Social Media Forward, you'll learn three important steps to take in your social media planning. From highlighting your business' expertise to showcasing your energy field experiences, social media is a great tool to talk about your brand to future clients.
Take LinkedIn, for example, where 4 out of 5 people using it drive business decisions. Designed with a business focus, B2B connections can occur because you can connect with people based on their job, industry, and other essential business demographics. Incorporating social media posts that illuminate your company will ensure you're making new quality connections to further grow your business.
Creating a social media strategy that is consistent is critical. Avoid sharing multiple posts in one day and then not communicating for a month or more. Outline what you want to share, what photos or videos you need to get, and when you plan to post to ensure you are using social media to its full potential. Reach new clients and connect with businesses by using the power of social media in your marketing initiatives.
PHOTOGRAPHY & VIDEO
Taking time for photography and video can go a long way in ensuring your marketing efforts are effective. Consider hiring a photographer for professional photos of your team, take pictures on location in the field, or film short videos explaining areas of your expertise in the energy industry or the value you provide customers. Incorporating images and videos will ensure you're correctly highlighting your company in this digital age.
Seeing a business through photos and videos is essential to a modern marketing strategy. Photos and videos help viewers remember important messages and visualize your point. Author of Brain Rules, John Medina, explains, "People remember only 10% of information three days after reading it. Adding a photo can improve recollection by 65%". Adding a photo or video to your company's messaging, whether a news article, social media post, or billboard advertisement, will help your audience remember your business.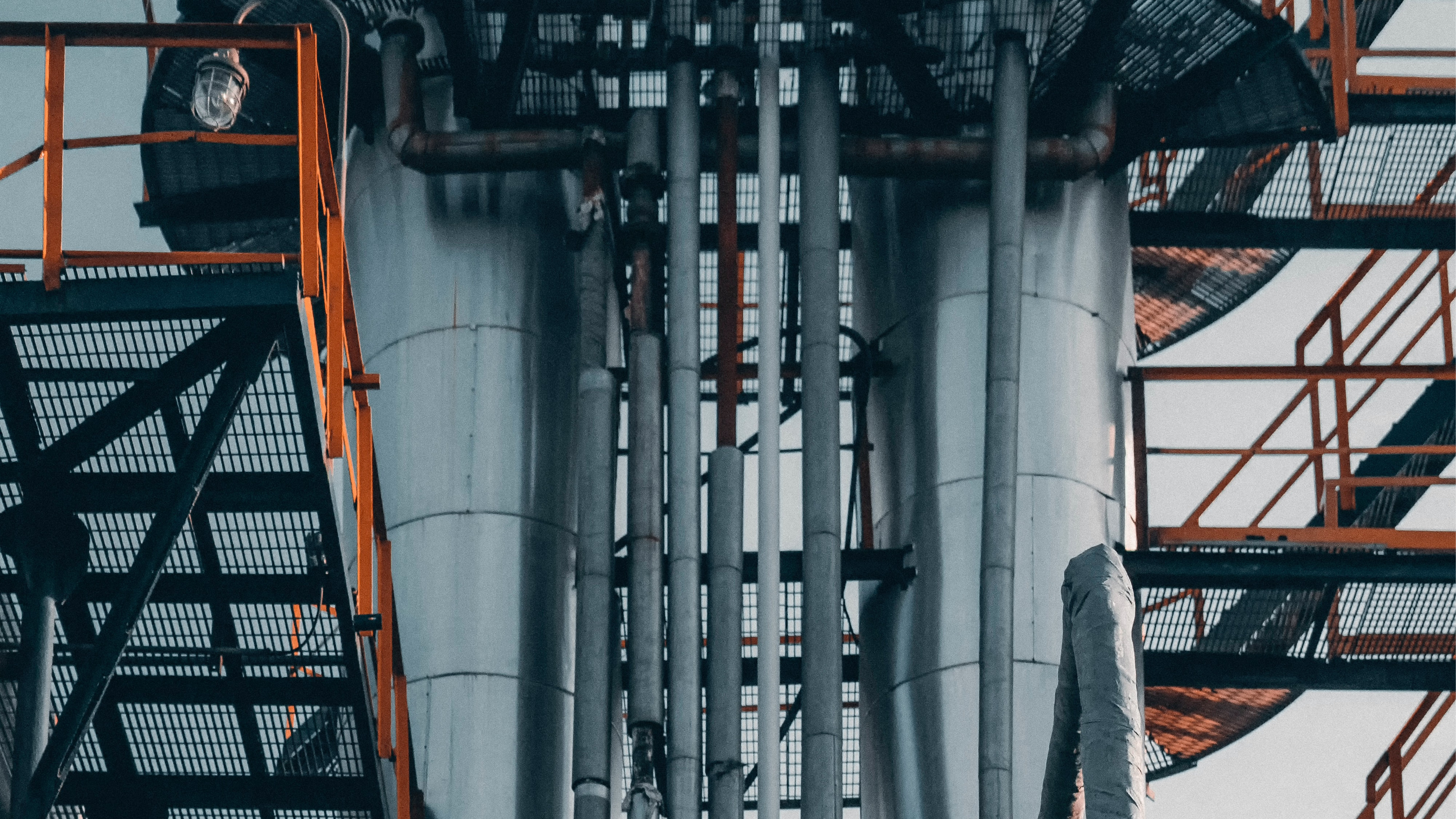 Paid Media
The energy industry is home to a wide range of companies of all sizes, both public and private. As with other initiatives, advertising and paid media efforts must be tailored to the industry and company's specific needs and audiences. A unique factor that must be considered within the energy-based fields is that the industry is constantly changing. Innovations and approaches are being released regularly along with supply and demand. Because of this unique factor, marketing efforts, especially regarding paid media, must also be correctly set up and managed on an ongoing basis.
As with other industries, paid media should ideally be approached and implemented using multiple methods to get the most out of your investment. Below are just a few types of paid media that those within the energy industry can utilize:
Paid Search | Pay-per-click (PPC):
Google is the most recognizable search platform out there. Ads can be created promoting your business or service, and as the name insinuates, you don't pay until someone clicks.
Social Media:
Various platforms have various advantages and advertising capabilities. Consider your audience before spending time and energy on any specific forum.
Paid Publications:
Numerous industry-specific magazines and publications speak right to your audience, offering advertising opportunities of various sorts.
Tradeshows and Industry Conferences:
Much like publications, organizations exist specific to the energy industry and provide marketing and paid media opportunities to get your business out in front of large target audiences.
It's essential to keep in mind that with any paid media, it's critical to the success of your efforts that you dedicate time and energy to the management and analysis of each component and be ready to adjust as needed..
Website & SEO
Your website should be the hub of all that you do. Leading your audience back to an eye-catching website with useful information will give them insight into your business's workings. However, a good-looking website will only get you so far. Combining your website with SEO will ensure that you will show up in search results for any potential customers.
Taking a few key steps to ensure your website is up-to-date will not only help your existing customers find all the information they need about your business, but it will also help the all-important search engine rankings.
There are a quick few things you can do in order to spruce up your website and help improve your search results and rankings. Think of it as a quick cleanup for your digital space. A quick polish here, some new content there, and before you know it, you'll be well positioned to receive new and returning customers alike.
Public & Media Relations
In an industry that often experiences its share of controversy and polarizing viewpoints, it's vital to establish and manage your businesses reputation. The energy sector is often in the forefront of our minds, especially in unsteady economic times. As a business tasked with literally powering our nation, public opinion and/or political policy can and often does drive your bottom line. Thus, it's important to ensure your business is on solid footing with the media and the public.
Through the ups and downs of the industry, energy companies must ensure they're prepared to market their business in good times and bad. By utilizing the following tips, you can help ensure you're public and media relations plan is proactive vs. reactive.
Appoint a point person! In the energy industry, often working in a very technical environment with complex processes that the public often doesn't understand. So, how do you ensure the public and the media know what you do and how to learn more? Appoint a person who can represent your company in the media. Ensure he/she is a strong communicator who can relay information in a way that's easy to understand and digest. Putting a face to your company can add a human-side to an industry that's often associated with profits.
Relationships matter! Know who you can count on to cover the ins and out of your business, accurately and timely. As with all sectors, relationships are a vital component of media coverage, especially the kind that improves your reputation. Ensure you're building solid relationships with the media and make an effort to maintain them. Recall the importance of mutually benefit when it comes to media relations! Give them the inside scoop when you can and most importantly, ensure you're available for additional information, an interview, tour of your facility, or other opportunities to put your best food forward.
Don't wait for something bad to happen, plan for it! When you're in the energy industry, a crisis is often not far away. Many factors can influence demand, whether political, weather-related, economic bust or even human error, a crisis is never something your business shouldn't have a plan for. Ensure you have a plan in place, including a point person, so you know how your business will respond, what the public needs to know, and how you'll move forward. It may seem like a "what if" in the moment, but when the shoe drops, you'll be prepared and ready to address the public.

marketing Metrics
Each industry looks at marketing differently, but that doesn't mean that the goals cannot be obtained or measured effectively. Of course, you will want to see general metrics about the traffic to your website and social media platforms, but what specific areas can you see how your strategy impacts your business?
Zone in

on the area code
Or state or region. The energy industry is spread out across the nation, but you can find hubs within the areas your potential clients could be. This area is where we want to see your audience come from when we are looking at metrics. Tapping into these specific areas will help you target that audience and reach them in the best possible way.
Who are the people looking at your business?
Metrics can say a lot about your business, including the type of people looking at your services. We can see not only where your traffic is coming from but who characteristics about who they are. While your mom may be your biggest supporter, she will probably not be able to sustain your business on her own. It is essential to see who is looking at your company to know your target audience. Are you reaching members of your industry or just family members? Is your audience in the target age range or from your targeted areas? Knowing the answers to these questions will ensure that your efforts are not in vain and fall on deaf ears.
LŪM Studio is focused on your goals and how we can help you to achieve them. We work to identify which metrics to track to ensure you are getting the best ROI possible. In the end, we will help you grow and adapt to your audience and their needs so you can be the best in the industry.
Coaching & Training
So, you've been contacted by the media and asked to give an on-air interview, or maybe you've received a request to speak at a conference. Perhaps you're looking for ways to strengthen your management team's meeting facilitation skills. Do you feel prepared? The energy industry may not seem like a public-facing industry on the surface, but in this day in age, you may be asked to speak in public or address the community in one way or another.
To know if you or your employees need in-depth coaching or training, here are two essential questions to ask yourself before that "recording" light goes on, the conference session starts, or you call a meeting to order:
What's my purpose or goal?
Before you begin, you need to know where you're going; especially when speaking to an audience (whether in-person or via a broadcast or print interview). Knowing your goal will help determine your message, and with limited time (as often is the case when speaking with the media or to a group or organization) will help you narrow down your key points. Finally, knowing your goal or purpose will drive the tone of your speaking engagement. Your style is much different when speaking about a recent crisis or corrective action your business takes vs. a new project or you're unveiling to the public or success you're sharing.
Who is the audience?
Audience analysis/knowing whom you're communicating with is crucial to prioritize before ANY speaking engagement. Similar to the above, your audience will dictate the content of your message (i.e., what they likely already know, what is most vital for them to remember, etc.) and the tone of your delivery (informative/educational vs. crisis/corrective). Need help determining your audience, click here for a refresher.
Fortunately, LŪM Studio knows a thing or two about the importance of putting your best foot forward. In addition to traditional marketing services (graphic design, strategy, branding, website design, and development, etc.), our agency provides coaching and training for occasions such as these. We can help you with presentations, interacting with the media, meeting facilitation, and other areas where speaking skills are not just important but crucial to your business's reputation.
If you're interested in learning more about or getting help in creating a marketing strategy for your energy-based business or event, contact us at hello@lumstudio.com.
Light Up Your Marketing.